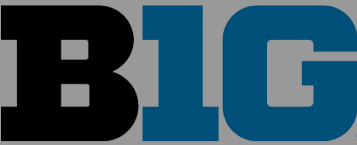 This year will be the 124th year of Big Ten Football. Michigan leads all teams with 42 Conference Championships, Ohio State being second with 37. In case you didn't know, The Big Ten has two Divisions (East and West) who both have seven teams respectively. The winners of both divisions play against each other to determine the Big Ten Champion. In the event of a tie, both teams count as a Big Ten Champion. 
According to many sources, including Big Ten Network itself, Michigan and Wisconsin seem to be the favorite to win their respective Big Ten East and West divisions. They then predict Michigan to win the championship game by a good margin. The Big Ten East is predicted to be the harder division as Michigan, Ohio State, Penn State, and Michigan State are all expected to finish with at least 9 wins. On the other hand, the Big Ten West has zero teams who are predicted to get at least 9 wins. Michigan, Ohio State, and Wisconsin are predicted to be the best offenses this year, and Michigan and Michigan State are favorites to be the best defensive teams.
The Big Ten Offensive Player of the Year seems to be a two-way race between Purdue's Rondale Moore and Jonathan Taylor of Wisconsin. Rondale Moore is a shifty wide receiver with blazing speed and Jonathan Taylor is an overpowering running back who ran for nearly 2,200 yards last year. The Conference Defensive Player of the Year will likely go to Michigan State's Defensive End Kenny Willekes, who tallied 8.5 sacks and 78 total tackles last year. Not too far behind is Chase Young of Ohio State and A.J. Epenesa of Iowa. Both are Junior Defensive Ends who snagged 10.5 sacks last year. Epenesa obtained 37 total tackles and Young had 34. The Big Ten Coach of the Year is up in the air. A strong candidate is Scott Frost of Nebraska. His overall head coaching record is 23-15 in two years with UCF and one year in Nebraska.
The All Big Ten First Team Predicted by freep.com includes the following:
                                                                            Offense:
 QB: Adrian Martinez, Sophomore, Nebraska      RB: J.K. Dobbins, Junior, Ohio State
 RB: Johnathan Taylor, Junior, Wisconsin           WR: Rondale Moore, Sophomore, Purdue
WR: Donovan Peoples-Jones, Junior, Michigan  TE: Pat Freiermuth, Sophomore, Penn State
 OL: Tyler Biadasz, Junior, Wisconsin                    OL: Ben Bredeson, Senior, Michigan
 OL: Alaric Jackson, Junior, Ohio State                  OL: Thayer Munford, Junior, Ohio State
 OL: Jon Runyan, Senior, Michigan
                                                                           Defense:
 DE: A.J. Epenesa, Junior, Iowa                             DE: Kenny Willekes, Senior, Michigan State
 DT: Raequan Williams, Senior, Michigan State   DT: Robert Windsor, Senior, Penn State
 LB: Paddy Fisher, Junior, Northwestern               LB: Joe Bachie, Senior, Michigan State 
 LB: Markus Bailey, Senior, Purdue                       CB: Joshiah Scott, Junior, Michigan State
 CB: Lavert Hill, Senior, Michigan                              S: Jordan Fuller, Senior, Ohio State
    S: Josh Metellus, Senior, Michigan
                                                                   Special Teams:
   K: Matt Coghlin, Junior, Michigan State                P: Drue Chrisman, Junior, Ohio State
KR: Ihmir Smith-Marsette, Junior, Ohio State       PR: Rondale Moore, Sophomore, Purdue                
The Predicted Standings by college.footballnews.com is as stated below:
Big Ten East                    Predicted       Predicted 
                                     Big Ten Record     Record
           Michigan                  9-1                     11-1
           Ohio State                8-2                    10-2                
           Michigan State         6-3                     9-3
           Penn State               6-3                     9-3 
           Maryland                  3-6                     6-6
           Indiana                      2-7                     5-7
           Rutgers                     1-8                     3-9
            Big Ten West       Predicted       Predicted
                                      Big Ten Record    Record  
           Wisconsin                 6-3                     8-4
            Iowa                          5-4                     8-4
            Minnesota                5-4                     8-4
            Nebraska                  5-4                     7-5
            Purdue                      4-5                     6-6
            Northwestern           3-6                      6-6
            Illinois                       2-7                      5-7