What Should the Title be?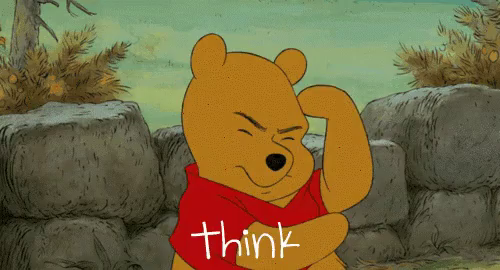 Every student who has ever been assigned to write an essay for a class, or takes a specific class that involves writing a lot, knows how hard it is sometimes to brainstorm ideas or come up with ways to write something. The rapid heartbeat, sweat breaking, and brief realization of a possible F because it just seems like there is no way any idea is going to come to your mind. I know that many people in my news journalism class and I have been having trouble with writer's block lately. Stress that builds up and the empty feeling in the pit of your stomach when the due date is only coming up closer and faster with little time left to spring an idea and annihilate the story can be so overwhelming most of the time. It isn't that we do not have the emotional energy, but the lack of ideas. Writing truly is a difficult activity to do at times and can be seriously frustrating when the writer's mind just completely blanks at the worst possible times. The main goal is to grasp the reader's attention and maintain one's interest throughout the whole article. What happens when the writer does not have a topic that can hold the reader's attention?
In my opinion, constantly thinking of different ideas to write about is kind of difficult for me because I, personally, think that I live a very boring life. I would normally like to wear whatever I choose and stay in and chill for the day rather than dress up and go out everyday. The rare occasions that I do go out are great story ideas for my articles but that is not very often. Other times I need to pull something off from school or interview lots of people to get something interesting from their lives or something school related. I do not oppose going out but staying in seems like the move everyday. Having lack of ideas for any essay is a rough time in my school career, because coming up with something on the spot does not always go out the way I want it to. 
Writer's block is a serious thing and having it is not in any way extraordinary but rather un-encouraging. According to Samuel Miller, "My big issue is that it's hard for me to write a good essay when I'm not emotionally connected to it." Truth is held in there for sure because for an article that can make the reader emotionally into the writing, the author himself must be able to do the same before publishing. "There is a big difference in writing when I'm inspired because I can write fast and finish with a smile on my face compared to forcing it and being critical," says Miller. Of course, a key factor or inspiration for writing a good essay can be goals set up for that person's benefit. "I guess if there is an essay due ASAP, my desire to have good grades makes me want to write a decent essay."
In addition to what Sam had stated before, McKayla Thomspon also agrees about not being able to write a decent article without feeling connected to it. Her main struggle is struggling to connect with the writing when there is a due date put on the essay for she enjoys writing in her own time and pace. "To think of ideas, I usually search the web or think of stories that I have read that interested me." On the other hand, plenty of writers usually have a steady flow of ideas and never stumble across writer's block (lucky them). 
In conclusion, news journalism class is an extremely exotic and fun class to enroll in but brainstorming ideas can be a dilemma at times. In addition to news journalism class, any English class assignment that involves writing essays when a person has no idea what to even write about can be catastrophic. In my opinion, writer's block is like the common cold that hits you at the worst time. Saying no one has ever had writer's block would be an understatement but saying everyone has experienced writer's block before would be an overstatement. Overall, the struggles of being a high school writer, or a writer in general, can be a struggle and frustrating at times, but the thought of not failing can really pull through at the last minute. If you are not a writer at the moment or think writing is not your strong suit, do you think you could handle writer's block? I still have writer's block, so if you see me in the hallway, please give me some ideas…I need help!