What's Next for my Beloved Cubs?
The regular season is over for my beloved Chicago Cubs and what's next for this great franchise. Their record for this disappointing season was 84-78, yes over .500 but for this set of guys it was a disappointment. This is the first year since 2014 that the Cubs have missed the playoffs. Also, they are only three years removed from their wonderful 2016 season with them winning the World Series. So , what's next for this underperforming team.
The Cubs have already taken the right step in my opinion with walking away from Joe Maddon. Yes, he won us our first World Series in 108 years but in my opinion anyone could have coached that amazing team. So, in need of a manger for the upcoming season, who will it be. My pick is former catcher David Ross. He was on the famous 2016 World Series team. As Mr. Engle said , "Catchers are the best managers after their playing career." That comment really backs up my point. There are multiple examples like Joe Torre, Bob Brenly, Mike Matheny, and Mike Scioscia.
Next, let's talk about the players and my opinion about them. I believe in a thing called an untouchable, a player that the front office should not trade or give up. Those players for the Cubs are Anthony Rizzo, Kris Bryant, Wilson Contreras, and Javier Baez. Why those players you might ask? Each of these players bring something that no one else does on this team. Rizzo is the heart of the team and my opinion their leader. Bryant, a former MVP, had a terrific bounceback season from last year. Bryant add 18 more home runs and 25 rbi's, also playing 45 more games. Conteras and Baez both bring a huge boost on offensive and an insane amount of defensive. As Baseball Reference said ,"Javier Baez only had 11 and 15 errors for the years of 2017 and 2019 and Wilson Conteras turned the most double plays as a catcher in 2018 having an amazing 9 plays and he also had 9 passed balls in 2018. 
The Cubs also have many players we need to get rid of asap. Those are Kyle Schwarber, Pedro Strop, Jason Heyward, and Adisson Russell. Each of these players have under performed and have lost my respect for them as a Chicago Cub. The only player they may have to keep out of these four is Jason Heyward, and this is because of his outrageous contract. Heyward still has four years left on his deal and with 86 million dollars left. With that contract, not a soul wants him on their team. Schwarber and Strop have just underperformed and with the rise of Nicholas Castellanos, Schwarber's days are numbered on the northside of Chicago. Last and very least Addison Russell, Addison was supposed to be our future shortstop and with his sparks of greatness in 2016 that included an All Star selection, he has gone downhill since. His numbers and off field problems have been terrible. He committed the second most errors as a shortstop in 2018 with 17 and with all the domestic violence that came to the limelight this year seeing  him suspended for 40 games it's time for him to go. 
The former backbone of the Cubs was the pitching and it has trended down to an average core that's only going to get older.  It's time to throw all the money in for an ace. That man in my mind is Gerrit Cole. He leads the league in strikeouts with 326 and a 2.50 ERA and  also with a 20-5 record to his name. The last time we had a dominant pitcher on the mound was Jake Arrieta in the years 2015 and 2016 where he went to the NLCS and the World Series.  If we get Cole, we could make are way back to the fall classic. Yes, it will be hard ,but I have faith in are General Manger Theo Epstein to bring in a good reliable pitcher for the Cubbies. Other options in my opinion are Stephen Strasburg, Madison Bumgarner, or Zach Wheeler. Each of these players would add great depth to the rotation and all of them are free agents at seasons end. A reason they could leave their team is because of the money situation or their on a bad team in Bumgarner's and Wheeler's case. 
Finally, I'm still excited to be a Cubs fan and excited to see what the future holds for this team and franchise. I hope Mr. Epstein takes some of this advice so we can make it back to the playoffs. With all the talent we have accumulated these past years, I hope to see them play in October. I can't wait to watch them again this spring, summer, and fall if we make the right moves.
View Comments (1)
About the Contributor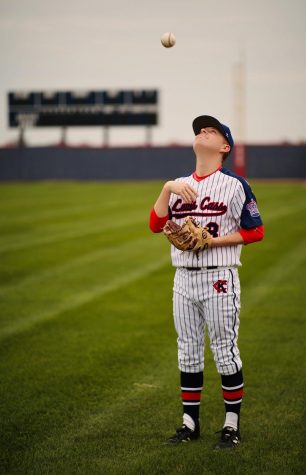 Jack Salyers, Chief Exec.