Samuel Miller, Senior Writer
August 15, 2019 • 5 Comments
Disclaimer: These are my opinions; don't be hypersensitive.  Anonymous messages are a social media trend that has been running rampant over the last couple months. In...
C.J. Burrous, Senior Writer
August 14, 2019 • 3 Comments
Since 2011, Fox News has made Mark Furhman a regular political commentator on their various shows. Furhman is a former LAPD detective, a New York Times bestselling author,...
Samuel Miller, Senior Writer
August 19, 2019 • No Comments
Few things get my blood pumping like the beginning of football season. This season has the aura of being something special. The pieces have been set into place, but it has...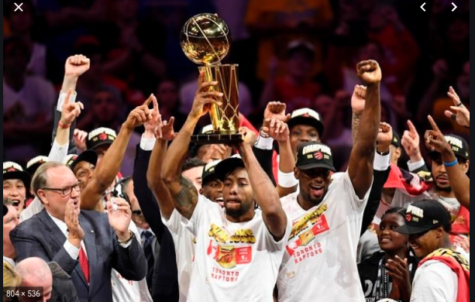 Gannon Davis, Sophomore Writer
August 16, 2019 • 3 Comments
Exciting, thrilling, heartbreaking, and emotional, those are just some of the words to describe the 2019 NBA Playoffs for the Toronto Raptors.  The Raptors had acquired Kawhi...
C.J. Burrous, Senior Writer
August 15, 2019 • 7 Comments
Recently, I noticed that the Steak N' Shake in Kokomo had closed down and was for sale. The sign on the window notifies passerby that the total investment to become...
August 18, 2019 • No Comments
Not only can you view the Lion King as an animated cartoon, but now you can see it as live action with real animals because it's the "circle of life." As technology...
Brooklynn Fye, Senior Writer
March 15, 2019
*Please leave a message after the beep* BEEP Ummm… Hey, it's me again I was wondering if I have even crossed your mind, You know the way you have...
November 26, 2018
October 31, 2018
May 8, 2017