Cassandra Clare Does It Again
I became obsessed with author Cassandra Clare's books a few years back when I first read The Mortal Instruments series. Soon after I finished those, I discovered she had another series called The Infernal Devices and, of course, had to read them also. Both series tell the stories of Shadowhunters, demon fighting, half-human, half-angel beings who are sworn to protect humans, or mundanes as they are called in the books. I fell more and more in love with Clare's writing with the turn of every page. I loved the how complicated she made her characters. They all seem real even though they live in a completely fictional universe. I was more than ecstatic to find out she had another Shadowhunter series in the works.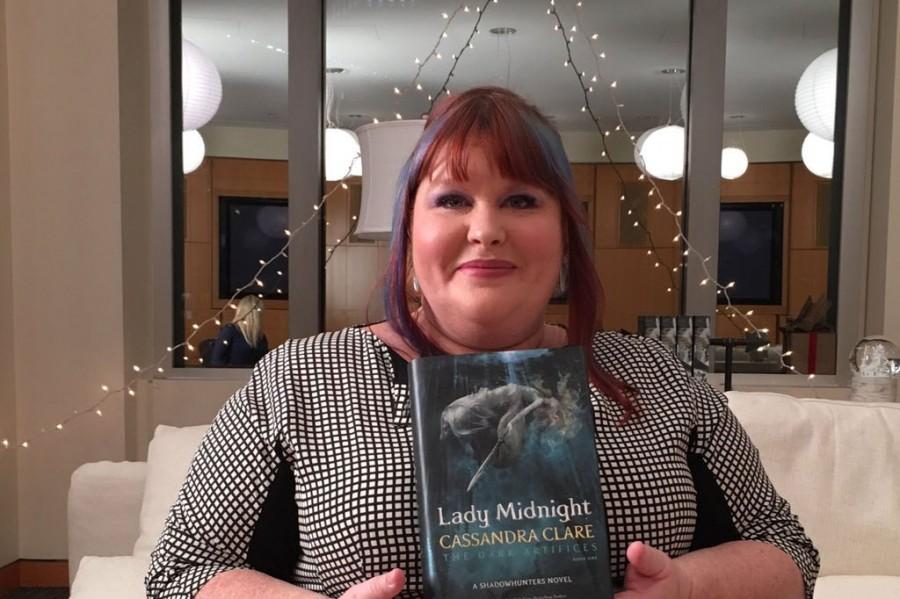 Lady Midnight, the first book in Clare's new series The Dark Artifices, definitely proved worthy of my excitement. Emma Carstairs and Julian Blackthorn, two of the main characters, and the rest of the characters in the new series had made their first appearance in the last book of The Mortal Instruments and I couldn't wait to read more about them. I didn't want the book to end so I read Lady Midnight very slowly. But all good things must come to an end. I finally finished a few days ago and I have no idea what to do. I'm not ready to start a new book yet, a feeling that doesn't happen often for me. I just want to live in the world Clare created a little while longer. 
From the first sentence to the last, Lady Midnight holds a mix of nonstop action, mystery, suspense, humor, and, most of all, betrayal. That's one reason I love Clare's writing. She's not afraid to make her characters get hurt and make trustworthy characters into people who you want to hate. But you can't hate them because she's already made you like them. She keeps the suspense of her books by keeping the readers guessing until the very end, and you can't trust anyone in her books because you never know which character will turn out bad. And any bad character she creates comes with a backstory so heartbreaking that the reader understands the character's actions and feels for them.
Lady Midnight finds Emma, Julian, and the rest of the characters investigating a string of murders that they think might be connected to the murder of Emma's parents. After their death, Emma's spent her life devoted to finding their killer and will stop at nothing until she gets justice. Meanwhile, Julian works to balance taking care of his four younger brothers and sisters while secretly running the Los Angeles Institute, the place that heads all Shadowhunter business in the city and that all other Shadowhunters around the city report too. All of these aspects create an amazing story that kept me hooked until the very end.
If you haven't read anything by Cassandra Clare, I highly recommend you do. You will not be able to put the book down, trust me. As you can tell, I absolutely love Clare's books and everything about them, and I don't how I'm going to wait until next year for the second book of The Infernal Devices.