Boys tennis ready for the Berries!
Match cancelled, rescheduled for tonight.
The Lewis Cass Boys' Tennis team is gearing up for an exciting season this fall with seniors Dixon Collins, Nate Jones, Tanner Bowser, Bailey Grisez, and Wesley Merritt . The Lewis Cass boys tennis team had a great roster of seniors and experienced players last year with the doubles teams of Josh Hanlon and Drew Cornell who won sectionals and Noah Miller and Kace Kitchel. Although Miller and Kitchel did not advance, they were a awesome duo with size and power with skilled and accurate plays. Jovan Orozco at number two singles was a great player for the team last year. Braydon Lowe was a consistent player at number two JV singles.
While the team did lose several seniors, the boys still have a few returning varsity players. Senior Dixon Collins will be returning to claim the number one varsity spot. Junior CJ Burrous will be following Dixon at number two in the singles category. No positions are set in stone, but the rest of the team is excited for the start of the season.  Practice has been challenging so far this season as the weather has been very unpredictable. Some days it is very windy like we are playing in a tornado or it's hotter than the sun. Most days the weather is good but the past few days it's been very wet and rainy. It stinks because the players cannot play on a wet tennis court because they could slip and the ball can't get wet because it will absorb the water and it will not bounce the same the next time you play. Hopefully the weather will become more consistent so the team can practice more and become better players. If the weather is rainy, practice can be moved indoors, but nothing replaces practicing on the court.
The team's record last year was 5-5. They had a awesome year with all around play, great leadership, and amazing team chemistry. Coach's Matt Hurst and Pat Skarda have the team practice everyday after school and Saturday mornings. Managers help a lot at practice. Managers for the 2018 boys season are Kate Gremelspacher, Ally Carden , Lanie Miller and McKenna Wolf.
Collins had a great quote about this team "I'm looking forward to this season. Although we lost a lot of seniors last year, I think we will have a good season. We have been working hard each practice and I can't wait to open up our season against our rival Logansport on August 15th!"
Dixon will be one of the most important pieces to this team with his play on the court and leadership. I hope he does amazing and enjoys his senior year of tennis. Junior Brent Johnson said ", Get out of no man's land!" that is a reference to a tennis term and it means the middle of the court. The Cass Invitational is August 18th starting at 8 A.M. at Engle courts and the guys would love to see you all there to support the Kings.
View Comments (5)
About the Writer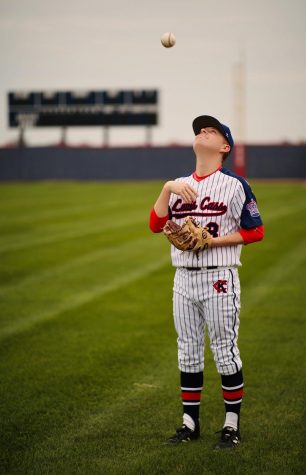 Jack Salyers, Chief Exec.