A Great Senior Season
Senior Dixon Collins has had a great last season for the Lewis Cass boys tennis team this season. Dixon ended his season at Kokomo High School versus Cole Shiffely from Belmont High School in a hard fought match. Dixon had a record of 12-7 for the Kings with a lot of great matches and he truly enjoyed his time playing tennis for the Kings. Dixon is a four year tennis player for Lewis Cass along with the other sports he participates in for the Kings being baseball and basketball. He is also a sectional champion this past season by beating Logansports number one singles player in a tightly contested match between both competitors. It was a satisfying rematch for Dixon since he lost to Logansport to start the season and it was one he hoped he would have the opportunity to challenge in a rematch before the season was over.
Dixon has been playing singles for the Kings since his freshman year. He always went up in the roster each year. He started at number 3 singles and worked his way to number 1 singles by his senior year. Dixon had a lot of expectations this year for his last season.  He went to almost all open courts to get better for his last season of tennis as he knew it would be his last season for the Kings. I believe Dixon lived up to his expectations this season by having a great record and being a sectional champion. Dixon is a hard worker and he proved this  season by how he played and how he represented Lewis Cass. He always gave 100% in every match this year. 
The Kings will miss Dixon alot next year. We will be a young team and will miss the leadership Dixon provided to us all. He was an excellent number one singles player and always worked hard to make the rest of the team better. Dixon was always around to help at practice with the younger players and would also work with the upperclassmen to try and improve their game as well. I hope that when I am a senior that I can take the examples I learned from Dixon and apply them to the team I hope to lead when I am a senior playing for the Kings! I have enjoyed the one season I have had the opportunity to play with Dixon and look forward to the challenge of being the type of player and leader that I had the opportunity to experience during my freshman year at Lewis Cass.
View Comments (2)
About the Contributor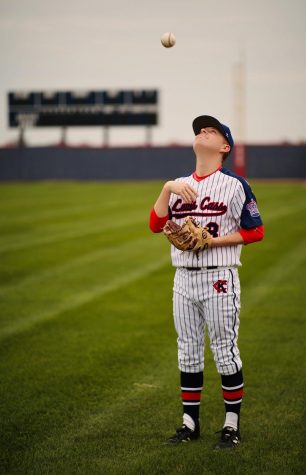 Jack Salyers, Chief Exec.