Clemson vs Alabama part 3!
The college football playoffs look very familiar this year again. Like always Alabama made the final four of College Football elite also a familiar face in the playoffs are Clemson and the University of Oklahoma. Now last is the Fighting Irish of Notre Dame. The first week of the playoffs were very predictable by Clemson beating Notre Dame in a blow out and Alabama beating Oklahoma in a shootout by two amazing quarterbacks.
So now the championship game is set; the Clemson Tigers versus the Alabama Crimson Tide. This game with be the third time they played in the national championship. The score right now is Alabama won the first and Clemson won the second matchup, so tied one to one. Alabama won against Clemson last year in the playoffs, but it was only the first round of it. So both teams have experience against and are prepared.
Both teams are stacked and load with terrific ball players on both sides of the field. Before I start talking about the other players on the team, I always look at the quarterbacks for both teams. Clemson is going with freshman superstar Trevor Lawrence. He was a five star recruit coming out of high school and the number one ranked quarterback. He took the starting job from senior Kelly Bryant earlier in the season. Now for Alabama they are rolling with runner up in the Heisman voting Tua Tagovailoa. He is one of the best quarterbacks in the nation and a future quarterback in the National Football League. The only problem right now is that he did have a sprained ankle a couple weeks ago but he says he feels better now.
Both teams have great chances of winning. I will start with Alabama. They have the better quarterback, they convert third downs really well, Tua has a great completion percentages as a passer, they are also fourth in defensive touchdowns, and Alabama is amazing in red zone defense. Now for Clemson they lead the nation in sacks, they are an amazing defense, and like Alabama they are awesome in the red zone.
My prediction for the nation championship is that the Clemson Tigers will upset Alabama in an  amazing game that will go down to the wire. My reason is that Clemson will get to Tua Tagovailoa a lot during the game because Alabama allows the ninth most sacks in College Football. Tonight will me a great night for College Football  you can find the game at ESPN at 8:00 PM. I hope everyone watches the game because it will be a good one.
View Comments (3)
About the Writer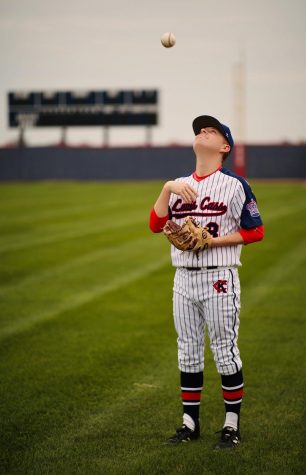 Jack Salyers, Chief Exec.