The Indianapolis Colts have struck gold again in this years NFL Draft!
The NFL Draft is where NFL teams either draft their new and future stars or  their worst bust in a league history. Every team has hope and opportunity when the draft starts. Their general manager and head coach work together to try and make the right decisions for their team. Being a huge Indianapolis Colts fan, I was super excited for this year's draft because in my opinion we have the best GM in the whole NFL in Chris Ballard and a great Coach in Frank Reich. With that being said, I feel the Colts had a great draft this year.
Indianapolis started with the 26th pick in the first round and traded that for two second picks to the Redskins. I loved that move from Ballard because it was a late pick and we got two good picks for it. The Colts first pick was Rock Ya-Sin who is a cornerback out of Temple University. Rock is a good hard hitting corner and good coverage CB and I loved that pick for us. With the next two picks, the Colts picked up two great young players in Ben Banogu and Parris Campbell. Both of these players are super young and will make a big impact on the team moving forward. Parris was my favorite draft pick because he is a good wide receiver and super fast. Parris ran one of the most fastest times at this years NFL Combine too!
With the draft every year ,there's usually a person from that franchise that introduces some of the picks. For the Colts , those men were wide receiver legend Reggie Wayne and former punter Pat McAfee. This year's draft was in Nashville, Tennessee, home of the Tennessee Titans, the worst AFC South team. They are in the same division as the Colts so Reggie took a little shot at them by saying " We back, oh I know you're not booing Tennessee, y'all played the Colts 20 times in 10 years and you guys have only won three games." With that being said, the Titans are not good while playing the Colts. Pat McAfee was less mean but still rude to the Nashville faithful by saying,  " I'm not going to say a word about that Tennessee Titans record versus the Indianapolis Colts because I was a punter, and with that being said we did not punt much so you probably don't know who I'm." He implied that the Colts scored a lot against the Titans.
The whole Colts staff did a great job during this years draft. Chris Ballard as usual, made great movies for this team. I'm excited to see all these guys become great players in these upcoming years with the Indianapolis Colts.
The Colts Draft Picks
Round 2, 34 Overall Rock Ya-Sin CB, Temple
Round 2, 49 Overall Ben Banogue MLB, TCU
Round 2, 59 Overall Parris Campbell WR, Ohio State
Round 3, 89 Overall Bobby Okereke MLB, Stanford
Round 4, 109 Overall Khari Willis S, Michigan State
Round 5, 144 Overall Marvin Tell CB, USC
Round 5, 164 Overall EJ Speed MLB, Tarleton State
Round 6, 199 Overall Gerri Green DE, Mississippi State
Round 7, 240 Overall Jackson Barlton OT, Utah
Round 7, 247 Overall Javon Patterson C, Ole Miss
View Comments (3)
About the Contributor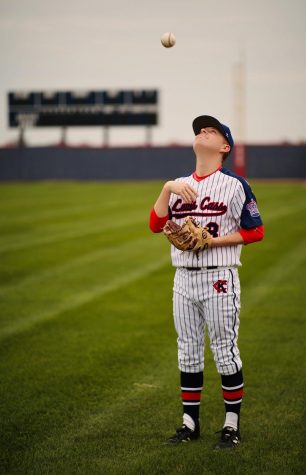 Jack Salyers, Chief Exec.