The NBA Playoffs are Heating up!
The NBA playoffs are the most exciting thing in the year for professional sports. This time of year is the NBA Playoff time. The NBA Playoffs have the eight best teams in each conference the East and West. This year's playoffs have been amazing.
The First Round of the playoffs ended around a week ago with the Celtics beating the Pacers in four games The Milwaukee Bucks killed the Pistons in four games as well and the Toronto Raptors beat Orlando in five games. Philadelphia beat the Nets in five and the Blazers won in dramatic fashion against OKC. Houston, Golden State, and the Nuggets beat their teams in less dramatic fashion. I will start with are hometown team the Pacers. We had no superstar on the court because Victor Oladipo was out with a leg injury so that was one of the main reasons we lost and the Pacers played terrible in big moments. The Bucks, Raptors, Houston, and Philadelphia series all ended in a very predictably as well with all them winning in four or five games. The Warriors and Clippers were very exciting like the Nuggets vs Spurs series. Both had great moments with great games by the stars players on their team.
The Portland Trail Blazers vs Oklahoma City Thunder matchup was terrific in my opinion as a sports fan. Even though  it only lasted 5 games, it was amazing. It had a matchup up two of the best point guards in the whole league , Damian Lillard versus Russell Westbrook. These men are top players in the league and both top 5-10 point guards in the league. With that being said,  we all know who played the better series and that was Damian Lillard by averaging 33 points and six assists per game. On the other hand , Russell shot terrible from the field and played bad in most facets. Also in this series, one of the biggest shots of playoffs history happened with Damian Lillard shooting a shot dang near half court to send the Thunder home and out of the playoffs.
In one of my earlier stories from this year, I talked about my predictions for who was making the finals. My picks were the Warriors and 76ers. I still believe in my picks for making the finals. I'm not going to switch now because both teams are playing well and winning big games. I hope you get a chance to watch some of these playoff games because they are wonderful and you will probably see something crazy.
View Comments (3)
About the Contributor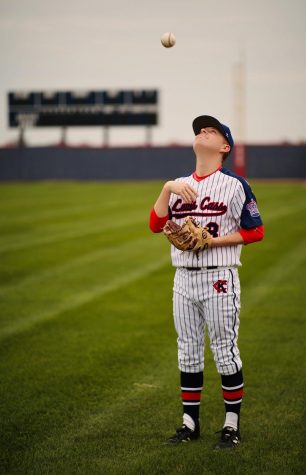 Jack Salyers, Chief Exec.