Kawhi Wins it for the Raptors!
Have you ever seen something super crazy happen in sports. Maybe at a high school game, or even just a playful game of something. Well, this past Sunday we have just maybe seen one of the best game winners in NBA playoffs history. Toronto Raptors superstar small forward Kawhi Leonard hit a fadeaway contested two pointer in the face of the seven foot tall stud Joel Embiid with no time remaining to win the playoff series against the 76ers. With that shot ,he sent the 76ers home and their season is done now.
I started watching this game right when the fourth quarter started. I knew this was going to have an amazing ending because both teams have incredible ball players.The Sixers rallied back and always kept it close and stayed in the game. With that being said, it felt like Kawhi was making every shot each time down the court. The game was back and forth for the next 7 minutes and nothing of importance happened, just both teams playing hard and staying close.
The last five minutes is where it heated up. The Raptors were playing well and the 76ers were turning the ball over almost every time down the court. Jimmy Butler was missing everything, he couldn't hit water if he fell off a boat. During this time, the Raptors players looked very scared to touch the ball. Each time they got it they passed it to Kawhi to make him do something. That is why he took 39 shots during this game seven. While this was going on, Philly made a comeback and tied the game.
With seconds left in the game, Jimmy Butler got a rebound and took it the length of the court and tied the game 90-90 with 4.2 seconds left in the game. Toronto took a timeout and was going to give the ball to their face of the franchise, their superstar, their new favorite player, and new best player Kawhi Leonard. With 4.2 seconds left Marc Gasol passed it to Kawhi, he goes straight to his right hand goes past Ben Simmons then raises up on Joel Embiid, shoots it, and it bounces on the rim four times and drops in. Toronto went crazy and the arena was crazy loud maybe you even hear them up North because it was that loud. It was a great shot and that is what the NBA playoffs is for and I love it for it.
View Comments (1)
About the Writer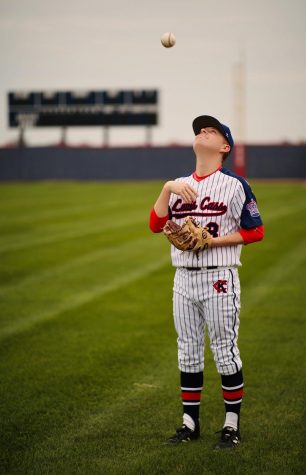 Jack Salyers, Chief Exec.