How Spider-Man got SCREWED!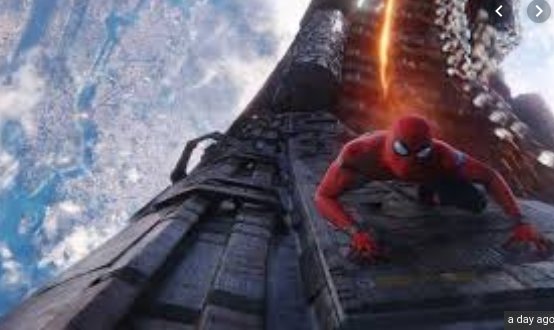 Just like a lot of other people, I am upset about what has happened with Sony and the Marvel Cinematic Universe.  Recently, Sony and the MCU have not come to complete terms on the fictional character known as Peter Parker, who is an orphan who was raised by his Uncle Ben and Aunt May.  Later in life, he would be bit by a spider to become Spider-Man. Supposedly, his mother and father were killed when he was a little boy. No one really knows what happened to his parents.
First, Peter Parker is fictional character created by legendary American Comic Book Writer Stan Lee.  Peter is a nerdy kid that is really good when it comes to science. There are three actors that have played the amazing Spider-Man.  These guys are Tobey Macquire, Andrew Garfield, and the newest one Tom Holland. Macquire was featured in the films Spider-Man (2002), Spider-Man 2 (2004), and Spider-Man 3 (2007).  Quick fun fact, Spider-Man 3 was the first movie that I saw in theaters.  I know a lot of people say that it's the worst one of the franchise's history, but I think it is the best one.  It is the final movie of the series with Macquire and I think it has the best ending. We found out who killed Uncle Ben which was the Sandman.  It is sad to see Harry Osborn die, but he sacrificed his life for Spider-Man. And Peter and Mary Jane Watson ended up falling in love with each other.  Andrew Garfield was featured in The Amazing Spider-Man (2012) and The Amazing Spider-Man 2 (2014).  The recent actor to play the webslinger was Tom Holland in Spider-Man: Homecoming (2017) and Spider-Man: Far From Home (2019).  Tom Holland's Spider-Man was also in the movies Avengers: Infinity War (2018) and Avengers: Endgame (2019).  But recently, things have not been good for Spider-Man and Parker.  Sony is the one that created the Spider-Man movies before Marvel would get him in 2016 when he was the film Captain America: Civil War.  On Tuesday, August 20, 2019, Sony and Marvel did not come to terms on the Spider-Man character.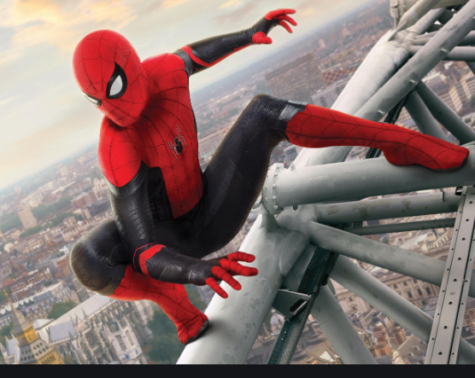 Next, the president of Marvel, Kevin Feige, said that he will not produce any more Spider-Man movies.  The reason for that is because of the inability by Disney and Sony Pictures to reach new terms that would give the former a co-financing stake heading forward.  I think that this is not going to work well. I think that ending this Spider-Man will make the franchise look bad. It would just feel awkward. (Spoilers ahead) Spider-Man: Far From Home ended with Peter Parker's identity being revealed to the world.  So I don't know if Sony is going to continue that story because Marvel created it. I think they might sue Sony. Or are they going to reboot Spider-Man for a fourth time and bring in another actor.
Furthermore, I am upset because like why does Sony want him back of a sudden.  The story so far has been phenomenal and why take it all away. First of all, I'm upset that his identity has been revealed.  I feel like that just completely ruins the whole character. Spider-Man has kept his identity safe because he knows if it gets revealed, then that could put his friends and his family in danger.  That is the reason for him wearing a mask. I feel that there should be a third movie with Holland in it since fans were left with a massive cliffhanger at the end of Far From Home. It would be awkward if they just cut it off right now and move onto the next story.
In conclusion, this whole mess has just left me and fans in confusion for wanting to take back Spider-Man.  I understand that Sony is the one who has made the movies, but couldn't they just let Marvel finish the story?  I wondered what the deal would have been if Stan Lee was still alive. Stan Lee is the one who created Spider-Man and made the Marvel comic books.  Right now, I am sorta upset and confused on what is going to happen with Spider-Man now. He is my favorite superhero of all time. He is my favorite because he has the best superhero movies.  I think that it is awesome to see how he is going to save the city of New York in the next movie. He's been my favorite ever since I was little. I hope that Tom Holland will get something out of this.  I would say out of the three actors that have played Spider-Man, Holland is the one who looked at the right age to be a teenager. Garfield and Macquire look at least 30 in their movies. Tobey I believed had the best story.  The first three movies have such a good story to them. Also, Macquire played the character the best. Peter Parker is supposed to a nerdy kid and Tobey did that so well. Garfield is the worst because his version of Parker was just way too cool to be Peter Parker.  In the end, I hope something good comes out of this controversy.