iPhone 11: The Newest Installment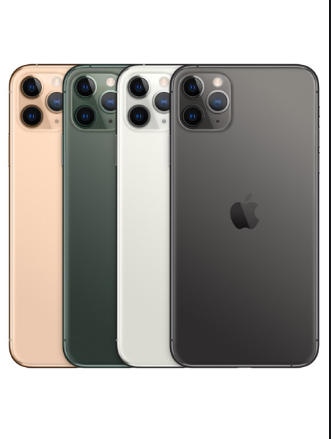 Everyone in the world should have a phone on them at all times.  Phones help us communicate with other people around the world. We can use them in emergencies.  Say you have to call someone for help. You can immediately get out your phone and call someone. Phones always allow us to keep up with what is going on around the world.  Instagram, Snapchat, and Twitter allows people to talk with others and find out news with our phones. A brand new phone coming out and it's called the iPhone 11.
First, the iPhone 11 is about to be released worldwide.  At its fall 2019 event, Apple announced that the iPhone 11, 11 Pro, and 11 Pro Max will be released on September 20.  Preorders will begin on September 13 at 5 a.m. PDT. The iPhone 11 will retail for $699. Apple is promoting trade-ins of previous models to lower the cost.  The iPhone 11 camera has wide and ultra-wide lenses instead of wide and telephoto. This feature will give users the ability to adjust cropping and zooming after the photo is taken.  There is also a new night mode that comes on automatically to brighten photos in low-light situations, and reduces noise. It has a next-generation Smart HDR. Quicktake is a new video feature that makes it easier to take videos by long-pressing on the camera button.  Video quality is 4K quality at 60 fps, as well as slow-mo, time lapse, and expanded dynamic range (9to5mac.com).
Next, the front-facing camera is updated to 12 MP with wide-angle selfie support when the phone is in landscape.  People can also take 4K video at 60 fps, along with slow-mo videos. The iPhone 11 will be available in six different colors.  The colors are black, white, red, purple, green, and yellow. The phone also features a new anodized aluminium finish, which Apple says is more durable.  There is also Dolby Vision audio. The iPhone 11 is powered by Apple's new A13 Bionic chip, which Apple touts as its faster processor ever. As for battery life, the iPhone 11 packs a one-hour-longer battery life than the iPhone XS.  
Finally, color-wise, the phone has a new midnight green color, a refreshed space gray, refreshed silver, and a new gold finish.  Apple has added the ultra-wide lens on the iPhone 11. Apple is also promoting a wider dynamic range display called Super Retina XDR.  It is rumored to have a new triple camera system, a triangular array of lenses in a rectangular camera bump. All a user has to do is just zoom out to see more and take wider shots.  The ultra-wide has an f/2.4 aperture with a 120-degree field of view. Apple is using computational photography to fuse photo data from all three lenses in order to improve image detail.  A technology called "Deep Fusion" combines nine images using a neural network analysis on every pixel. Senior Vice President of Worldwide Marketing Phil Schiller described it as "computational photography mad science (9to5mac.com)."   Apple has upgraded the front camera with a 12-megapixel sensor. The camera is also wider so you can now rotate to landscape on the selfie cam to get more people in the frame. There is also a slow-mo on the front camera for the first time. 
In conclusion, the new iPhone 11 is about to come into the stores and I'm sure a lot of people are going to be buying it.  People will buy it because they may think three cameras look cool. The iPhone 11 will cost around $699. I think that I am going to stick with my iPhone 8 plus because it is still working fine and I think that all the iPhones have been the same thing each time.  I also don't think it's necessary to have three cameras on one phone. Maybe I'll get the iPhone 11 in the future when I need a new phone. The features on the phone do seem awesome. Apple will keep benefitting from their phones as long as they are good. Most people always like to try out the new items that come into stores around the world.  The only thing that I think is not worth the expense is the three cameras. I think they are just going to be pointless. I think that the feature to fit more people in one photo will be useful because in case if there are big families, they all can get in the photo.