Sports Season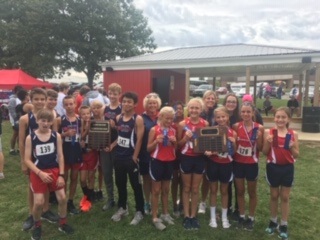 This past game, the 7th grade football team played against Tipton. Kings lost with a score of Kings: 8 Tipton: 26 . There was no sign of bad sportsmanship that night. A few of the touch-down scoring players are the running back Johnny Mack, wide receiver Kruz Freeman, and the wings are Gavin Hellmen, Riley Johnson, and Peyton Stine. The quarterback is Gryphon Wolf. Jacob Rechkemmer  is the center. Alex Putnam and Brody Williams as guards. Tight end is Kaden Gibson Justice. Braylen Mayhill is the right tackle and Macoy Taylor is a left tackle.   
The seventh grade volleyball team is new to the game this year they are trying really hard to win a game and improve their skills. The team has almost one multiple games and are always doing their best. The players are improving by each game and are always managing to impress the coaches and eighth grade team. The seventh grade volleyball team consists of Morgan and Madeline Leicht, Delaney Hill, Joshuya Burns, Sophie Ray, Kyra Welch, Ashlynn Pickering, Cassidy Roller, Guadalupe Gonzalez, Jaylynn Elpers, Acacia Roberts, Maryn Zech, Eliana Cicalo, and Kyla Bird. Being the players' first year on the volleyball court they have learned a large amount of skills and techniques. The players have grown so much over the season, as a team they are getting closer and  having more trust in one another on and off the court.
The 7th grade Cross Country team includes Hanna Zamora, Kaitlyn Benner, Kolten Young,  Carter Armstrong, and Trevor Rowe. The team went to Twin Lakes where two sixth graders got first place.
View Comments (13)