Marching Band for Middle Schoolers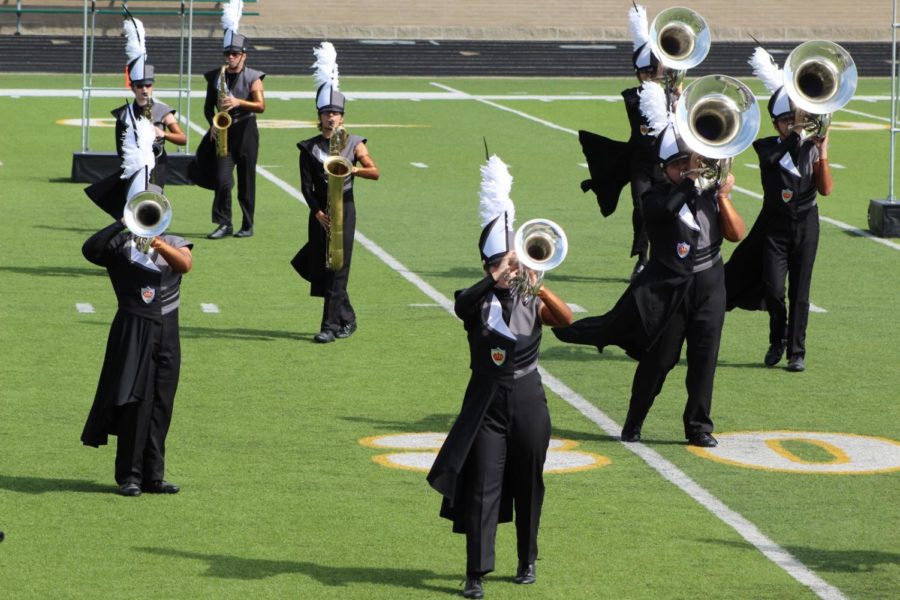 Advertisement
Marching Band in the past thirty some odd years has given Lewis Cass a name all over the state of Indiana. Now I know that we usually perform in class C, but the Marching Band has gotten a lot smaller these past few years, and this year is no exception. The Marching Band this year is the smallest it has ever been, with less than one hundred people, which has forced us to go back down to class D for the first time in five years. This inconvenience has opened up new opportunities to the 8th grade, they will no longer just be learning the basics, but they will be performing with the band as well.
Although we are small, Lewis Cass has had a great season so far. We won all of our invitationals with first, except for one, but we still got second. This past weekend was no exception. We aren't allowed to tell placement or scores, but what I can say is that we will be moving on, and we are performing at Lucas Oil Stadium at 6:25 this Saturday night for BOA. Wish them good luck, our band has the chance to win state again for the ninth time.
I don't know who all has heard, but going back down to class D is not the only thing that has changed with the Lewis Cass Marching Kings. This year, we also lost a band instructor, Mr. Muth. People are either betting against us, or that we will win state this year. Now, I can't predict the future, but so far we have had a great season. We are right where we are supposed to be at for this part of the season. Our band could always work to be better, but so far, we have achieved great things this season.