Jojo Siwa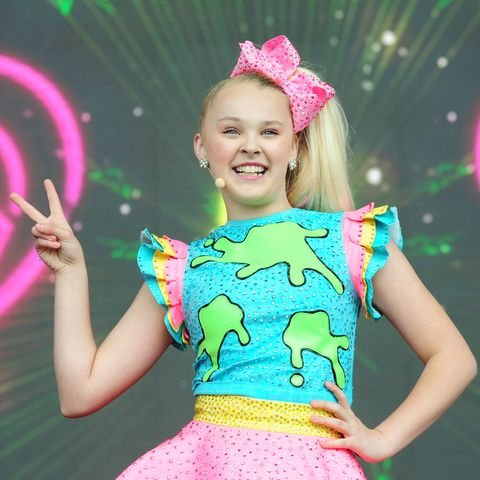 Advertisement
Jojo Siwa, almost everybody in a high school would recognize the name. Jojo Siwa is a dancer, singer, and a Youtube Star. She does everything from going on tour to selling her massive bows. With 10 million subscribers on Youtube, 8.6 million followers on Instagram, and 436,000 followers on twitter, you may be wondering how she even got into this spotlight. There is one explanation to this question, and that is Dance Moms.
In the fifth and sixth seasons is when Jojo and her mother started making appearances and eventually Jojo made it onto Abby Lee's elite dance team. She replaced the dancer Chloe Lukasiak and started winning with her fellow dancers. After being on the show for two seasons Jojo decided to leave in 2016 to pursue her music career. After Jojo left the show, she came out with songs like ̈ Boomerang, High Top Shoes, and D.R.E.A.M. ̈ Currently Jojo is on her Nickelodeon's Jojo Siwa D.R.E.A.M. The Tour singing and dancing to some of her songs for the audience. 
Another huge thing about Jojo's brand is her merchandise brand, more specifically, her massive bows. She sells everything from clothing, to bows, and even to dolls of herself. In Jojo's videos, she shows one room in her house is designated for storing all the merchandise she has ever sold. That room is tightly locked with a door that has a padlock that only specific people know that code to get in and out. 
You can't say Jojo without talking about her bows. According to Jojo, she has over 1000 bows in her collection. She also says that the bows are "a symbol of power, confidence, believing-ness." She also has one bow that is a little different from the rest and that is her dog BowBow.
With her massive collection of bows, her colorful sense of style, and her actions some people would like to say that her needs to act her age. With a net worth of $10 million you have to agree that she is doing at least some of it right. So when we think of the name of Jojo Siwa we can now think of a successful teen that is doing the things she loves the most.