Cobra Kai Season 1 Review
When you hear the name Johnny Lawerence, what do you think of? I think of one of the most hated villains in the 1980's, but also a kid who was trained wrong to be this super villain by his sensei. Recently, William Zabka makes his epic return to his most famous character as Johnny Lawerence in the new show Cobra Kai, named after his old dojo. Ralph Macchio also returns to his role as Danial LaRusso as it was in the "Karate Kid" movies. Cobra Kai is a great blast to the past for a great reason and an awesome watch. 
The show starts right off in 1984 to a flashback to when Danial beats Johnny in the under 18, all valley karate tournament. Johnny Lawrence then flashes back to reality to the present day to his drunk self and disappointing life. Johnny goes on a drive to get his head back to the right mindset and counts flashbacks to his Senior year of high school, good and bad moments. Johnny soon gets out of his car to look around then boom… Johnny once sick ride back in the 1980s was hit by a group of teenage girls in a hit and run accident. One of the girls in the car was Daniel's daughter Samantha. Johnny's car has to be towed but it lands up in Danial LaRusso's shop and the two rivals have to meet again. Danial pays for Johnny's car just so they don't get heat once again.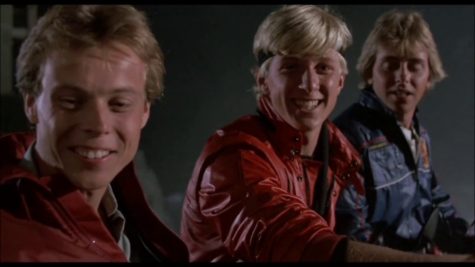 During this time a new kid named Miguel Diaz moves into the same apartment complex as Johnny. Miguel is already considered a loser to most and gets bullied at his new school. Miguel begs and bleeds Johnny to train him. Johnny agrees to train the young man and brings the classic Cobra Kai back from the dead. 
Miguel Diaz isn't someone you would call a natural at the sport of Karate. Miguel is a weak individual and needs help but Johnny keeps pushing him to his peak potential. Cobra Kai is finally making it's a glorious return to the valley with their new dojo and more students coming in due to Miguel becoming one of the best fighters in the valley. 
Larusso is also making his return to karate as his new student as well. That student is Robby, the son of Johnny. Robby and Johnny don't have the best father and son relationship as we can tell. 
Miguel and Robby fight in a heated match in the championship for the all valley karate championship. I'll leave it at that and I'll let you guys see what happens next to these two karate fighters.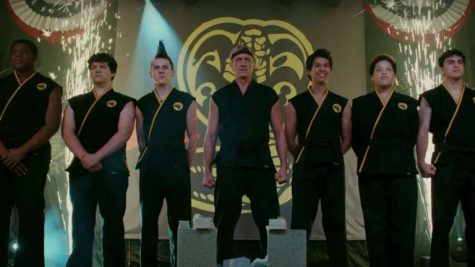 Cobra Kai is a very funny and great show to watch if you loved the Karate Kid back from 1984. I recommend this to anyone just because of how great of a time this is watching this show. I enjoy this show because of William Zabka's portrayal of Johnny Lawrence. Even though he was the bad guy in the original Karate kid, as a child I thought he was the coolest dude of all time. Cobra Kai will be one of your favorites if you guys check this out on Netflix. I hope you guys see this amazing show.
View Comments (10)
About the Contributor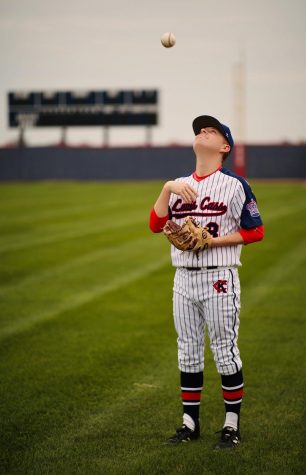 Jack Salyers, Chief Exec.