Christmas Movies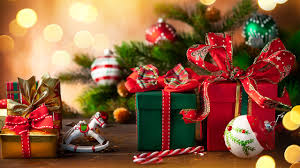 It is FINALLY the best time of year…Christmas! And what does that mean? Christmas movies! Christmas is such a fun time of year and brings so much joy to the world. The lights, music, movies, cookies, baking, trees, and so much more. Everybody just seems to be so much happier and the world seems to be a better place. Christmas movies really bring the holiday spirit to life, and I am going to share with you my favorite movies.
The Polar Express is a definite favorite for me. Although it might seem "childish," I do not think that anybody is ever too old to watch this movie. It is very popular, but if you have not heard about it, it is about a bunch of children who take a ride on a magical train called the Polar Express to the North Pole. When they get there, Santa gives out the first gift of Christmas to one lucky child on the train. The music, the scenes, and the Christmas spirit in that movie can put almost anybody in the holiday mood. I have grown up watching this movie, and as a senior in high school, I am not embarrassed to admit I still watch this movie every Christmas season.
Next, Christmas With the Kranks is a comedy Christmas movie I love to watch. It is not as popular, but it is worth the watch and is a funny movie for any age. It is about a family who decides to skip Christmas and try to avoid it. And you're probably thinking, how does that get somebody in the holiday spirit? I cannot tell you how it gets you in the holiday spirit without giving too much of the movie away. But I can say that if you want a good laugh this holiday season, Christmas With the Kranks is the way to go.
"You'll shoot your eye out!" I think most of us know where that line comes from. A Christmas Story is a classic Christmas movie that people have been watching for years. It is about a little boy who wants a gun for Christmas, but everybody keeps telling him that he will just shoot his eye out. It brings a laugh to the audience, and is a great movie to watch for any age. It brings so much entertainment, and makes you wish Christmas would just come faster and stay forever. I highly recommend watching it this season if you never have before.
And last…Home Alone. Classic right?! If you have never watched Home Alone, you HAVE to watch it sometime before Christmas day. It is about a boy who gets left home alone, and has to defend his home so robbers do not break in. It brings many laughs, and will leave you wondering how the robbers even survived. It is one of the best Christmas movies, and will for sure have you laughing at least some point in the movie.
Christmas movies really do get people in the Christmas spirit, and I think that everybody should sit down and watch a Christmas movie this year. There are so many Christmas movies out there, it is possible to find a really good one you just want to keep watching. And if you have not started watching Christmas movies yet, you still have the rest of the month to go. So sit down, grab a snack, and get to watching some Christmas movies!
View Comments (14)