Chaos and Order in 2020
This year, the marching band has changed very much. From competitions to band camp, everyone had to adjust and adapt. There are a number of pros and cons to these changes. Covid-19 has impacted the way that we do marching band. However, we made the best out of it.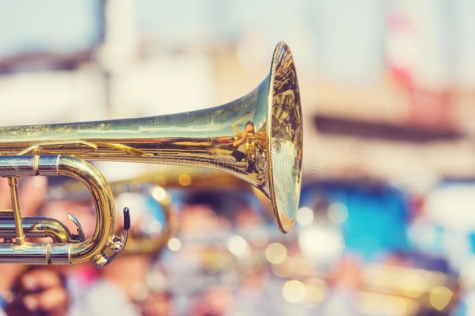 As you probably know, the marching band season was cancelled. This left many band members, including myself, very disappointed. The work that we had done up to that point seemed like it was for nothing. The news really tested our personal endurance as band members. However, something very good came out of this.
This year, the senior band members helped make the show for 2020. Even through the hardship of not being able to go to state, they made an utterly fantastic show, Chaos and Order. The creation of this show not only displayed the abilities of the seniors, but their perseverance as well. The dedication they had was very good to see. The band members put their heart into this show, even if we didn't have a season.
There were other complications due to Covid-19 as well. We had to wear masks while we were inside the building, just as everyone else did. We also couldn't watch the other marching bands when we went to Northwestern. The band made something good out of a bad thing. Even with Covid-19, the Lewis Cass Marching Kings made a spectacular show.