The Boilermakers looking to make history
The 2020-2021 NCAA Men's Basketball season concluded last Monday night with the Baylor Bears taking home the trophy and the first one in program history. Tuesday morning ESPN released their 2021-2022 early pre-season rankings going into the offseason. The rankings go as follows: Gonzaga Bulldogs, UCLA Bruins, and the Purdue Boilermakers. The boys from West Lafayette are a projected top 3 team next year. I can't be more excited about what is to come. The 2020-2021 season was very exciting and an all round good year for the Boilermakers. Also, we had a very early exit in march and lost to 13 seed North Texas. So, with that being said, what should we expect from this group of guys? 
The Purdue Boilermakers had a record of 18-10 this past season and a 13-6 record in BIG Ten play. A pretty good season in my opinion. I knew that the BIG Ten in the regular season was the best in college basketball. The Boilermakers will lose zero seniors from this past season but will lose the likes of Aaron Wheeler and Emmanuel Dowuona due to them entering the transfer portal. Wheeler was a stand-out freshman on that 2018-2019 team that went to the elite 8. The past two seasons have been super disappointing to put it frank due to seeing the wasted potential for the 6'9 forward. Other than that the whole crew is returning and is ready to go to work. 
This season is a true make-or-break year for Purdue basketball. Next year the Purdue team will have a wonderful senior class headed by Preseason All American Trevion Willams, Guards Eric Hunter Jr., and Sasha Stefanovic. All three of those guys bring many different things that help bring success to this great program. Williams the big fella who is our main post player and is our leading rebounder, Hunter the quick and shifty point guard who has wonderful on-ball defensive and a true playmaker that we run our offensive with, and last but not least Stefanovic, a true sharpshooter behind the three-pointer and our leader. These three guys will be the catalyst to our success. 
What I'm more excited about next year is the progression of Jaden Ivey. A 6'4 guard who is a bucket getter to the definition. Can score from the outside and inside and has great defensive potential. Ivey started slow to begin his Freshman year but by the end looked like a superstar. I'm so excited to see what him and the likes of Trevion Willams can do together next year. 
The Boilermakers also return key players such as Brandon Newman, Zach Edey, Isaiah Thompson, and Mason Gillis. Those four guys will all be huge contributors to next year's success with all of them providing the skills to the team. I can't wait to see how all the guys play next season. 
The 2021-2022 Purdue Boilermakers have a lot riding on next season. A true elite team in college basketball is building up in front of our eyes. It's the final four or bust in my opinion. This team is too good not to make it there. I'm expecting huge things such as a Big Ten title and making it to the Final Four. If this team gets hot don't be surprised if they're the winner of the Big Dance next year. Until now we wait till November. 
View Comments (4)
About the Contributor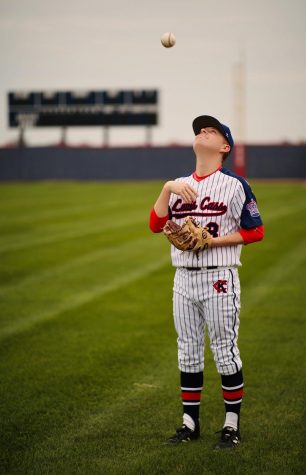 Jack Salyers, Chief Exec.