The Classic Cubs Disappointment
The 2021 MLB Season started in early April and to say the Cubs have been looking disappointing is an understatement. The Chicago Cubs are currently sitting with a record of 4-5 but with three losses to the Pittsburgh Pirates of all teams. Yes, you should fear every MLB team and all professional athletes but the Pittsburgh Pirates were predicted to be the worst team in baseball going into the 2021 season. The bats haven't been alive and our pitching rotation has been garbage, to say the least. The Cubbies are disappointing me and here's why. 
The Chicago Cubs heading into the 2021 season were predicted to be a while above-average team fighting for a wild card spot in the playoff or even win the division. But, as we stand here today in Mid-April we are a below-average team with no hitting and terrible pitching. During the off-season, we traded away our best pitcher in Yu Darvish to the San Diego Padres for some prospects. Darvish had a great season last year with the Cubs going 8-3 with a 2.01 ERA that helped him finish as a CY Young finalist last season. I see why we traded the ace pitcher due to him getting older with age but we are now left of a rotation of Kyle Hendricks and a lot of below-average guys. Pitching is very important in Major League Baseball and if you don't have a good rotation it will be a rough season for your favorite team.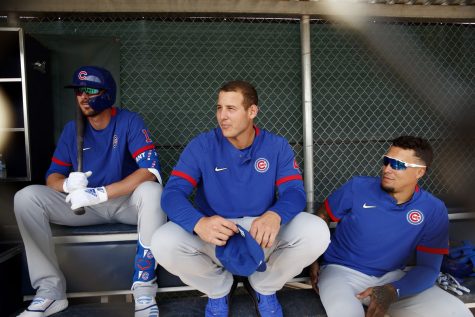 The batting lineup hasn't been that better than the rotation. The Cubs' best hitter currently is shortstop Javier Baez that is hitting .242. Not so great to hear that as a fan with your best hitter only hitting .242. The rest of the lineup has been awful, Kris Bryant .233, Anthony Rizzo .133, Joc Pederson .138, Jason Heyward .172, Ian Happ .160, Wilson Contreras .200, and David Bote .100. Our starting lineup is batting a terrible .172 on average. That is one of the worst in baseball. I know it's only been 9 games but batting .172 as a team and allowing the Pirates 7 and 8 runs in back-to-back games is unacceptable.  Very bad start to it but at least. 
The Chicago Cubs are at a true crossroads on what to do for the future. Either trade their superstars and go into a full rebuild or hope their all-stars turn it around and add some pitching to their rotation. Hopefully, it's the second option but either way, I just want to watch a good Cubs team again. Oh, how I miss those 2015, 2016, and 2017 Cubs teams that always found ways to win and brought me great enjoyment. Hopefully, soon I can watch a great Cubs team again. 
View Comments (9)
About the Contributor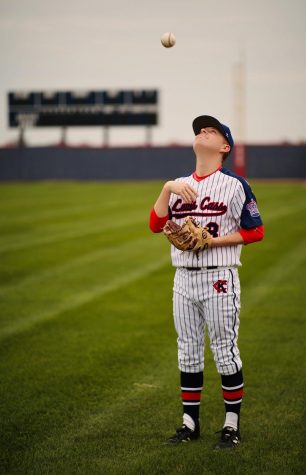 Jack Salyers, Chief Exec.