UFC is Back to full Capacity!
The UFC is back and sports fans couldn't be happier to hear the results from it. "A packed crowd",  Chants of Duval. Even more chants of USA. Stars and celebrities everywhere. A night that Jacksonville waited for was worth every bit of the wait (Barney)." Jacksonville welcomed back UFC Fans on April 24th, 2021 with a full crowd of celebrities and die-hard fans. According to Sources it said "A sold-out crowd of 15,269 for the star-packed UFC 261 at VyStar Veterans Memorial Arena (Barney)." This is great news for all sports fans because this gives them hope that their sport will do the same. 
UFC 261 isn't just known for being the first sold-out sporting event since the COVID-19 breakout but for being one of the best UFC Fight nights of all time. As stated in the report "I don't think it gets any better than tonight," said UFC president Dana White. "I mean, you couldn't have a better night than tonight. I mean I don't know how you guys felt but the whole night was a holy **** night. … It was amazing. The crowd was amazing. The fights were amazing (Barney)." I'm not the biggest fan of the UFC but this sounds amazing for all fans of the great sport of Mix Martial Arts. I just hope soon Major League Baseball will pick up this rule of full capacity and let all Cubs Fans back into Wrigley Field. 
This night also brought out one of the worst injuries I've ever seen in my life. All over Twitter, I saw Chris Weidman snap his leg. It was so nasty I highly recommend not watching the video but it's something you can't keep your eyes off of. I wish the best of luck to Weidman for a quick and fast recovery and hopefully, he's in the octagon again. 
COVID-19 was not really a matter and the UFC gave a few rules on the subject. Masks were optional and not many in the crowd donned them and tickets came with a COVID-19 waiver attached to them(Barney)." I feel like that is reasonable and believe that's fair with vaccines getting bumped out every day. 
I'm very glad that the UFC put on this event and went as smoothly as it did. I believe all major professional sports leagues should look towards the UFC and maybe add a couple of their rules. I personally believe that life is slowly but surely coming back to normalize and I couldn't be a happier gentleman
View Comments (10)
About the Contributor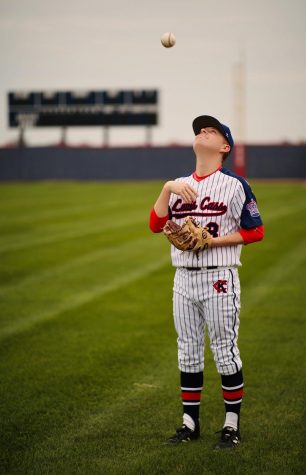 Jack Salyers, Chief Exec.