Preparing for a Concert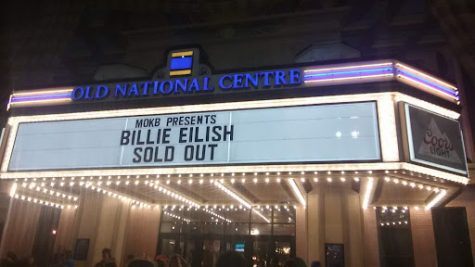 Concerts are always very exciting and fun to attend; however, preparing for the concert can be a struggle. "What do I take with me? How much money should I take? Where do I keep my items during the concert?" are all very common questions I ask or hear others asking in preparation for an upcoming concert.
When thinking about what to take into the concert, it's always good to think of your location during the concert. If you're going to be standing for the duration of the concert, you're going to have less room to move and keep your items. It's also very important to think about what your venue allows people to bring in. If you are unsure, it's best to look on the venue's website to see what is or isn't allowed. Every venue is slightly different and has different rules and regulations, so if you're attending a concert at a venue you've never been to, it's best to find out what is allowed and isn't allowed. While it can be timely, it's better than accidentally and unknowingly breaking a rule and possibly ruining the concert for yourself or those around you.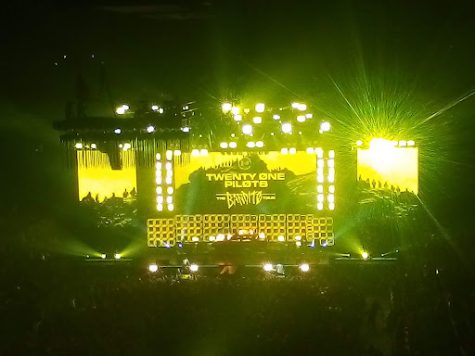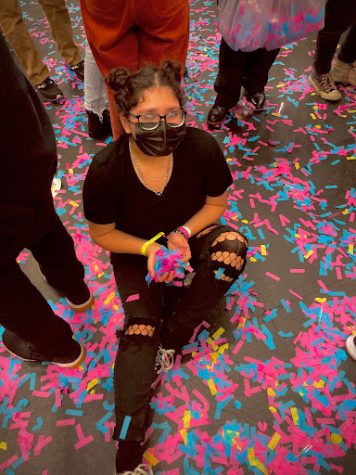 A few years ago, I attended a Billie Eilish concert at the Egyptian Room in Old National Centre. The concert was general admission, meaning that everyone attending stood together in the area in front of the stage. Since I knew that I would be standing the whole time I only took my wallet and my phone in with me. In contrast, when seeing Twenty One Pilots at Bankers Life Fieldhouse this in June of 2019, I had seat tickets. I was able to take a small bag into the concert and set it under my seat. Just last week I saw Twenty One Pilots again at the United Center in Chicago. For this concert, I once again had general admission tickets and only brought with me my phone, wallet, and a portable charger since I was going to be in the pit area for nearly five hours.
Deciding how much money to bring can be difficult. You will find food and drink booths in addition to booths to buy merchandise for the band inside the venue. While that may not seem too bad, the concessions and merchandise can often be pricey. Food and drink prices differ from booth to booth and from venue to venue, but a typical bottle of water can cost up to ten dollars. Some venues allow people to bring in beverages from outside of the building, but other venues don't. If a venue doesn't allow outside beverages, you can always take in an empty water bottle to fill up once you're inside of the venue. Depending on the size of the band, merchandise can range in prices. Typically a tee-shirt can cost around $40 while posters are generally $15.
It's important to remember to have fun while you're at a concert. Socializing with the people around you can be a great way to make friends with people who have similar interests, and it can make the concert experience a whole lot better. I've made several good friends at recent concerts that I have attended simply because I talked to the people around me. By doing so, my overall concert experience became a lot better.
View Comments (4)