An Update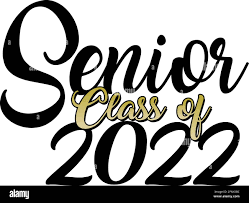 Senior year has been flying by faster than any other school year before. As we enter finals week, it is hard to process that it is already December and I'll be leaving my school, community, and the friends I've had for my whole life in just a few measly months. Leaving this school is a bittersweet thought, but since the beginning of my senior year, all the way back in August, I have gained so many new experiences that will last me a lifetime. 
Football games have always been something that I have enjoyed. I remember when I was younger how exciting it was to pack into a car with all my friends and head out to another school so we can rally behind the Lewis Cass Kings. A perk of being a senior is getting to stand in the front row at the football games cheering loud and proud. I'm able to drive myself to them as well. A sort of silly new thing to me is driving since I got my license this year. Gone are the days that I am dependent on others to get me places. My own accessibility to games became infinitely easier this year. 
Sports were always a great way to gather a lot of people together, but this year friendships bloomed involuntarily. I have gotten closer to so many people that I have known my entire life. The senior alumni had always mentioned that senior year was the time that their whole grade came together and became closer than ever. I, as a younger kid, did not understand how everyone could all of a sudden be friends after so long of having individual groups and posses, but believe it or not, our grade has become unison. The feeling is lovely, but also depressing that it took many students so long to realize that friendships are possible with the people sitting right next to themself. 
Now that an abundance of students in my grade are close, I can incorporate two of my favorite activities: hanging out with friends, and celebrating the spooky part of autumn.  Halloween is my favorite holiday. From the compelling costumes to the heart attack movies, the delicious candy to the horrific decorations, the fall feeling to the perfect weather, everything about Halloween makes me so happy. This year, I finally hosted a Halloween party and it was a blast. As a last minute DIY costume, I dressed up as Cupid. My friends came as movie characters, cowboys, Madison Dormer was a banana, and other crazy costumes. It was a great night with my friends, and definitely a night that I will remember for a long time. 
Unlike an activity that will happen every year regardless of being in school, my final year of swim has rolled around. The Lewis Cass swim team will always hold a very special place in my heart. The memories I have created, new PR's that I have set, and the distance I have swam, will always be somewhere in my mind. Imagining my four winter months not spent drowning in a pool is hard to imagine, but will lead to bigger things in my life. My love for swimming will probably never disappear, and it is a skill I can take with me wherever there might be a pool.
Senior year is almost over. After getting emails back from colleges, cap and gown confirmations, and final score reports for finals, the end is in sight. I remember sitting in Mr. Carlton's freshman World History class when a senior walked in to talk to us about high school, back in December 2018, thinking to myself, "3 and a half years is a long time." Now, I sit in Mr. 
Carlton's senior Government class pondering where all the time went. School is over in a blink of an eye, so make sure you savor every moment, and make as many memories as possible.
View Comments (1)