Sectional Title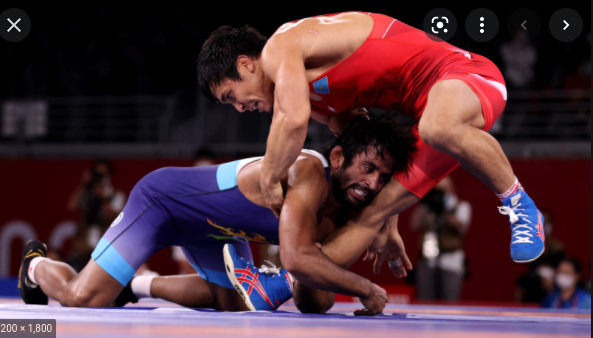 Sectionals are a big time for all wrestlers. Sectionals is the start of the postseason for wrestling. Every wrestler's goal is to fight to stay alive and to advance to the next part of the state tournament. For non-wrestling people, postseason starts at sectionals, then it goes to regionals, next is semistate, and finally is the state tournament. A wrestler has to place 4th or higher in order to advance onto the next tournament.
This weekend the Lewis Cass Kings had seven people advance to regionals. The seven wrestlers that advanced are Jack Miller (106), Kaine Fowler (113), Jensen Burrous (138), Jio Cervantes (145), Rowdy Frey (152), Adam Bandelier (170), and Eddy Prince (182). The wrestling team had many young wrestlers on the team this year. We only had 4 seniors, and only two of them had four years of varsity experience. Having a young and inexperienced team has its flaws, but thankfully we have a great coach. Having 7 people from the team advance to regionals is a good number for not having many experienced wrestlers. 
I've been wrestling for Coach Burrous since the fifth grade. He has always prepared me and other wrestlers enough to be good competitors in any tournament we attend. Coach gets us into shape when open mats start. Open mats are preseason practices that we have twice a week for about 4-5 weeks before the season starts. During open mats we run in the hallways and start getting our cardio built up. As soon as the season starts is when the real work begins. Coach's conditioning methods are arguably the best in our area. Every year we are always set up to win matches that are tough because we are very well conditioned. Coach Burrous is very passionate, and I believe that is what makes him such a great coach. 
This year our team record was really good for not having a bunch of experienced wrestlers. Coach was proud of how we ended the season, and I am too. Coach's career winning percentage is 70% (222-95). That record speaks for itself on why coach's teams are usually always successful. Having Coach Burrous has definitely been a big factor for my success in my high school career. 
Regionals is this weekend hosted by Maconaquah. I can say that all of us are very excited to compete, but of course with excitement comes nervousness. I think we are all prepared as much as we can be. We all know that we are going to have to wrestle hard if we want to win. Every wrestler in the regional tournament is better than average. There are no "easy" matches once you reach regionals. Every tournament after sectionals the competition gets better and better. It's not going to be easy, but I definitely think we can have a few semi-state qualifiers. It is going to be interesting to see who all advances and gets to wrestle for another week. If you lose your first match in regionals you are done for the year. For us seniors it could be the last time that we ever get to wrestle.
View Comments (17)