Last First Practice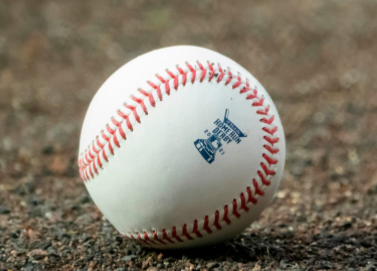 Today is my last first practice for baseball. I have a lot of feelings and thoughts going through my head right now. The time has gone by so fast and it feels like it was just yesterday when I was a freshman on the team. It's sad that this will be my last year to ever put on a baseball uniform. I've been playing baseball for as long as I can remember, and it has always been my favorite sport.
My freshman year was a very memorable experience for my baseball career. When I went to my first official practice I was ecstatic. I remember that first feeling I got when I stepped onto the field. I knew I wasn't going to make varsity, but I wanted to try anyway. At the time our baseball team was full of phenomenal players. The junior and senior classes were all very good players. Therefore, when it was time for varsity and JV to split up I was sent with the JV. I was sad that I didn't make varsity, but that didn't stop me from playing to the best of my abilities for the JV. In fact, I played well enough to get called up to varsity for sectionals. Unfortunately, we didn't play well and got knocked out in sectionals. The worst part about that year wasn't just losing in sectionals, but the next weekend we had to host regionals.
My sophomore year was the worst year of my high school career. After a semi-successful wrestling season, I was super pumped to play baseball. Only to find out that we weren't going to have a season. My sophomore year was the year when COVID-19 hit the United States. We all were hanging on with hopes of getting to play. It was a very sad year because the senior class didn't even get to play their last high school baseball season. The senior class was full of these really good players and I have a feeling we would have done better in sectionals than the year prior. I remember being extremely upset and frustrated, but there was nothing that could be done.
My junior year was a good year for me. I was happy that I got the chance to finally play again. Although we had a rough season I was still grateful for the opportunity. We didn't have the best of seasons, but at least we were able to play. The team last year had enough good players to make a good team. The only problem we kept running into was our team chemistry. It wasn't till late in the season when we decided to do something about that. We decided it would be best to have a little team bonding, so we all drove to the Deer Creek church and spent the night. Overall it was a fun night and I feel like we definitely got closer as a team.
This year is my senior year and I couldn't be more excited for the season. We have enough talent on the team this year to be a solid team. I'm happy that we don't have to deal with COVID-19 this year. I'm thankful for these past years I have experienced with Lewis Cass Baseball. I've learned so much from Coach Marschand, Coach Ford, and the rest of the coaching staff. I'm thankful for all the time and effort all these great coaches have put into our baseball team and program. I'm beyond blessed to have had the opportunity to play for them.
View Comments (4)