The Week of Fun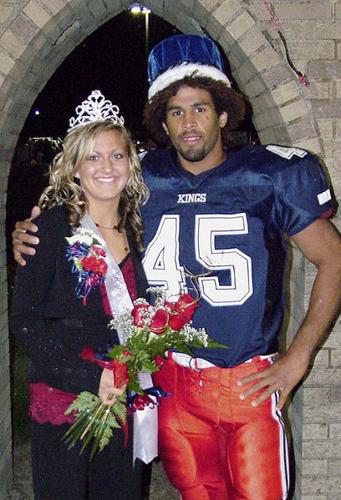 Homecoming in schools is coming around, and it is a time full of fun. There are different events that go on during this time. It is an annual tradition in America where people, towns, high schools and colleges come together to celebrate and welcome back former community members. It draws a lot of attention for the school and a lot of people to go to the game. The week of homecoming is very fun but can get very crazy. Our school has dress up days for the week of homecoming. They are just fun days to get the students excited about the homecoming game. We also hold a variety show for the community. There are many acts in the variety show. There is magic, singing, and comedy. There are also many skits from different students and teachers making jokes about things around the school. It is a time where the seniors can gather and remember some of the good memories we've had in high school. There is a slide show of old pictures of the seniors when we were young. It is a cool experience that we will never forget. Later on in the week, there is a pep rally. There is an egg toss event, sack race, and tug o war. Each class takes on the other class. There are cheerleaders and football players and many students. It is a time to get the students excited and ready for the game. The pep rally concludes the eventful week of school. Next comes the homecoming crowning. There is a king and queen that gets crowned for the homecoming game. The kings are before and the queens are at half time. The king and queen and the rest of the court will take pictures and dress up nice for the event. There are also past queens and kings for the crowning. This is the game that is the most popular. The whole community comes together to watch the homecoming game and the crowning. Most people are showing their school spirit and are dressed in LCK colors. The fans are intense and really want to watch their team win. After the game the fun is not over. The football team goes over and will ring the bell and sing the school fight song. It is a good time to get hype for the rest of the year. The community and school has come together and is a great time for everyone.
View Comments (6)
About the Contributor
Noah Preston, Senior Writer

My name is Noah Preston. I am a senior writer for the Kings Courier. I play tennis and baseball here at Cass. I enjoy hanging out with friends and having...