Queen Elizabeth's 70 Year Reign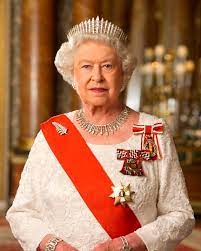 As we have all heard Queen Elizabeth has passed away, but let's talk about her seventy-year reign, and how she influenced the world. Queen Elizabeth has reigned over 29 countries, and territories. The queen was born on April 21, 1926, she was born in Bruton Street, London, United Kingdom. Queen Elizabeth was crowned queen on June 2, 1953, after her father's death. She was crowned at a very young age of just 25 years old. Her coronation was different from the others, hers was the first one televised ever. She was crowned in Westminster Abbey where coronations have been held for the last 900 years. The queen has been working since she was 25 years old to her death. She was served by 15 UK Prime Ministers in total during her reign.
Starting out I am going to explain what a day in the queen's life would look like. The queen would usually rise at 8:30 AM, she eats her breakfast which is usually cornflakes. After her breakfast, she goes and responds to fan mail. She then goes through state papers and many other important papers. She then attends meetings, goes out of the castle, and greets people. After her meetings, she gets to eat her lunch which is usually grilled fish and vegetables. Now that she has eaten she goes out and goes to schools, military units, newly opened hospitals, and charity headquarters. She then heads to afternoon tea and spends some time with her dogs. Now towards the end of the day, she heads out to walk the countryside and works with some of her other animals there. After doing some training with her animals she heads back to the castle and eats dinner and dessert. After dinner it's party time for Queen Elizabeth, she meets with more people then, later on, heads off to watch TV and go to bed. 
Now let's talk about the things she has done/ accomplished during her reign. Queen Elizabeth served in World War II. The queen was not allowed to serve in combat, but was relentless in serving so she was trained to be an auto mechanic. She also guided the transformation to a commonwealth. Commonwealth is an association of countries across the world. Queen Elizabeth also modernized the monarchy; she allowed the royal family's lives to be televised. She also tirelessly helped with many different charities throughout her reign. She supported more than six hundred British charities and made her special focus on reducing poverty. One of her biggest achievements is that she was the longest-serving monarch in English history. 
Queen Elizabeth passed away at the age of 96, but her legacy will continue to live on. She inspired millions of people, changed the monarchy, devoted her life to serving her people, and showed people how to be hard-working, caring, and kind all at the same time.
https://www.grunge.com/680882/queen-elizabeth-iis-most-notable-accomplishments/
https://thecrownchronicles.co.uk/explanation/a-day-in-the-life-of-the-queen-her-daily-routine/
Leave a Comment
About the Contributor
Kenzie Mcleland, Senior Writer


Hi my name is Kenzie McLeland. I am a senior at Lewis Cass High School. I enjoy spending time with my family/friends, working out, and hanging out...