A Favorite Christmas Movie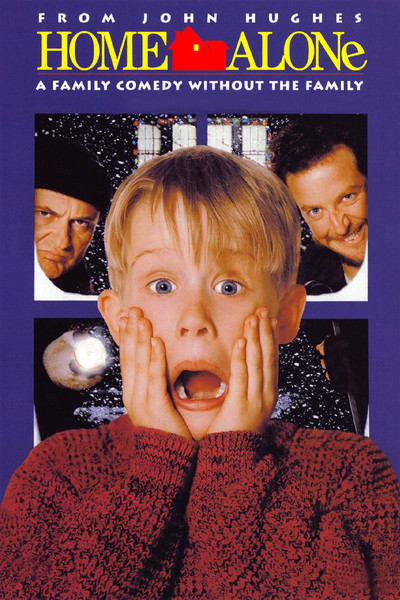 Now that December has finally begun, many families are preparing for the holiday season coming up. To start preparing for the holidays, families want to have the holiday spirit. Many ways to find the holiday spirit would be to decorate, make cookies, or watch a holiday movie. Home Alone is a very popular holiday movie, but has stayed my favorite for many years. This article can be a refresher for you to go rewatch the movie before the holiday comes around.
Home Alone is a movie about a large family getting ready to go on a Christmas vacation to Paris. The plot starts with the Mcalister's having a very large, well-funded home that holds many valuables inside. While the house is full of chaos getting ready for the vacation, a man dressed in a police uniform comes in to check up on the family's security situation. He claims to be making sure to protect the house while they are away. After he leaves the family prepares to sit down and eat the pizza they ordered. One of the younger sons, Kevin, causes a scene and makes everyone upset with him, like usual. He is sent to the third floor as a punishment and is not seen for the rest of the night.
In the morning, the family is in a rush to leave, as they are running late, and they are rushing to finish packing and get in the car to catch their plane on time. While the chaos is happening they make it to the airport on time, but the family does not realize they left Kevin at home. Kevin wakes up very excited because he wanted to be on his own without a family that he felt hated him. He started exploring places in the house that he was not used to and he would even go out shopping for himself. While he is out shopping he runs into a van which is driven by the man who came to his house in a police uniform. They begin to follow him and find out he lives in the house they have been trying to rob for the past couple of nights. They then realize that Kevin is just a little kid and could break in with him at home. Kevin sets up his house to be full of traps that they have to go through before they could ever even think about stealing. While they are trying to get through the house they forget about robbing the place and begin just wanting to catch Kevin and trap him. 
While on the plane earlier in the movie, Kevin's parents eventually realize he is missing and begin to forget all about their trip plans to focus on getting back home to their son. When they return home all is well, and the house looks like nothing ever happened. Kevin was able to call the police and the two men were arrested. The police revealed they had robbed multiple houses in the neighborhood. Overall, this movie is one of my favorite movies because it is an interesting movie that has so many details that lead to the final ending. I can rewatch this movie many times before getting bored of it. I get so excited to watch this movie each year when Christmas comes around.
Leave a Comment
About the Contributor
Erika Johnson, Senior Writer


My name is Erika Johnson. I am a senior at Lewis Cass Jr-Sr High School. I manage the boy's tennis team and I play for the girl's team as well. I love...