Junior High Winter Sports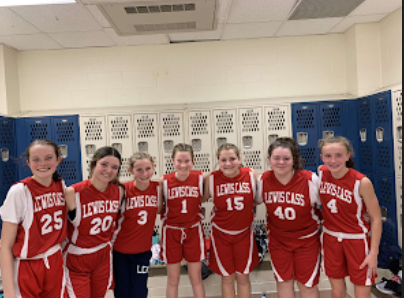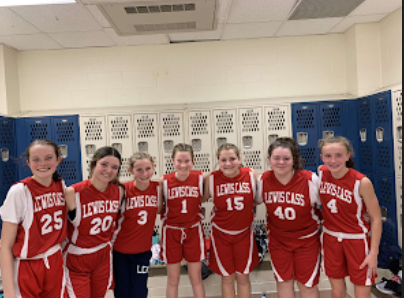 In Middle School, physical activities can build your metabolism and keep you strong and healthy. Which also means that you can build your strength and your confidence. By doing sports you can meet lots of new friends and build strong relationships with them as well. It's important to stay active and healthy, so we've picked one sport from each Junior High grade that is "the best" in some people's opinions.
In sixth grade, there are many sport options available, however, one particular sport in sixth grade stands out to most students. That sport is; wrestling. In wrestling the goal is to either pin your opponent while having both of their shoulder blades on the ground for about 2 seconds, or win by points. You get points by escaping, near fall, and takedowns, and other ways. For wrestling you have to be a certain weight to wrestle someone. However, wrestling can cause you to have many injuries if you hit the mat wrong, which means you need to be cautious. Although I would still definitely recommend you give wrestling a shot.
In seventh grade, one of the sports that sticks out most is basketball. Basketball is a very fun sport because you get to be with your friends, you can get points from shooting the ball, and you can work together. Basketball is such a fun sport to play because you work together. Here is Coach Johnson and what she has to say about basketball and the team. I think the team is going to work hard, be aggressive, work together, and will win many games. Last year's team was fun to coach.  Many girls were eager to learn and improve.  It was fun to see the growth throughout the season.  I have seen growth in these same girls this year as 7th graders. I liked being competitive, and the team atmosphere.  I liked being pushed to be my best.  Basketball can teach so much more than the sport but how to work hard, commitment, how to deal with adversity, how to be a leader and team player. Here is Hope Rush on why she loves basketball so much, "I love basketball so much because you can stay in shape for Spring and Fall sports, you can be with your friends, it is an intense game, you can show your true personality, basketball is an extremely fun and competitive sport. You won't have any regrets on trying out for the basketball team." 
This year's and last year's eighth grade swimming teams were and are filled with endurance. They are a group of well-trained swimmers with good coaches. This year's eighth grade co-ed swimming team consists of Rielle Musgrave, Bekah Birkey, Olivia Parker, Alana Fagan, Alyiah Reynoso, Mayce Armstrong, Gracie Spicer, Raegan Mundy, Mia Hall, Jayden Ramer, Kaity Shively, Kaylee Copeland, Addy Brown, and Kelsey Bullick. Mandy Hall is one of the junior high coed swim team coaches. The interview question I asked her was: What do you think this year's eighth graders' ability levels are? Mandy said, "This year we have a really large and strong group of 8th grade swimmers. We are hoping that they are able to make the podium in lots of individual events and all of our relays." I also interviewed Haley Ramer (also junior high swim coach). The question I asked her was: Do you think this year's eighth grade will do better than last years? Haley said, "last year we had 4, eighth graders. I don't have a final count of this year's eighth graders because we just started this week but I feel like this 8th grade class because of the numbers is going to be stronger than last year's eighth graders."
View Comments (15)