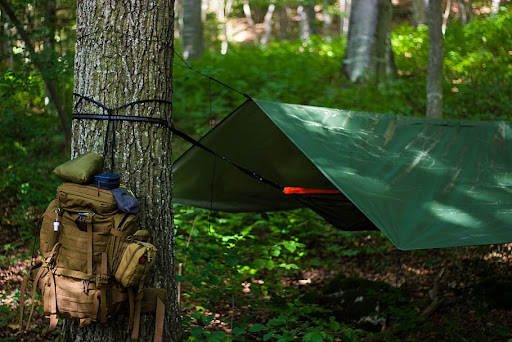 Boy Scouts of America, or BSA is an organization with camping, physical fitness, citizenship, and other skills. Boys in BSA learn to be trustworthy, loyal, helpful, courteous, and kind, as well as learning leadership skills, physical fitness, and persistence. BSA includes ceremonies, campouts, and meetings.
One activity that BSA does is summer camp, a week-long campout in which troops, or groups of boy scouts, compete against each other in buildings made from sticks and string or rope or twine. At summer camp, there are also classes, in which scouts can get merit badges. Merit badges are like lessons or modules, but over certain topics. Some merit badges are archery, first aid, biking, hiking, swimming, rifle, shotgun, wilderness survival, (Which is another name for bushcraft.) and many more. University of Scouting, which is in the spring and winter, at IUK and Purdue respectively, is similar to summer camp in that there are merit badge classes, but it is a day long and is more so merit badges like citizenship in the nation, nuclear science, and other classes that are less physical activity and more learning.
Once merit badges are gained, the scout is given the small, circular badge, and they can sew it onto their sash, which is dark green and allows boys to show how much they've done and how dedicated they are to scouting. Speaking of what boys wear, in BSA, there are things called uniforms, which are tan button ups with a collar. A neckerchief is put around the collar and held on by a tieslide, which can have many different appearances. It is expected for boys to wear green jeans or cargo pants if they have them, and if not blue ones.
Overall, BSA is a fun activity and many people should join. If you are interested in joining BSA, send an email to Samuel Vandeburg.
Story continues below advertisement