All-Sport Sectionals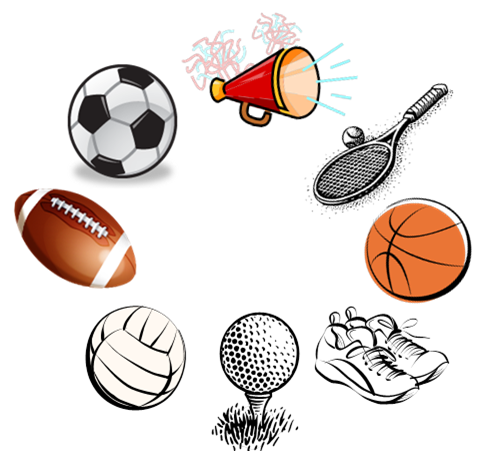 As we enter the beginnings of fall, we also enter the world of sectionals for all fall sports. How a team performs at sectionals determines whether or not they will advance onto regionals or if the season ends right there and then. No one wants their season to end, especially if it is the last season they will ever get with that sport. Therefore, everyone has the drive to play and run their hardest to help their team. Some sports have already had their sectionals and others are yet to occur. 
The boys tennis team has already had their sectionals and even though they made it all the way to the championship, they sadly did not advance and lost to Twin Lakes. The loss was a tough one for the boys and very disheartening, but each and every one of the players did outstanding individually and fought till the end as a team. The bond that a team has is unlike any other bond. Losing the opportunity to see everyone everyday at practices is a hard pill to swallow. The memories and bond will never waver though, even though the whole team misses doing what they love together immensely. For most, there is always a next year, but for some, this is the last. In addition to that, girls golf season has also ended for a little while now and I am sure that that was just as bittersweet as the boys tennis. It is safe to say that we are all proud of all of their performances and accomplishments. 
Girls and boys cross-country teams had their Sectionals meet this Saturday starting at 10:30 am. Each team has been grinding and putting in the work to hopefully advance to the regionals meet the following week. We have potential, but anything is possible. All we can do is perform our best and push each other just as much as we push ourselves. Seeing the statistics, the outcome looks promising, but going out to the course all cocky never helps an athlete's performance. The girls fortunately advanced to the Regionals meet which will be held at Logansport again. 
Furthermore, the football team will be playing their Sectionals game in about two weeks. The team just had their draw to see who they would face for the first round of Sectionals and the obvious goal is to advance all the way till the end. Even though the season has not seemed much promising this year, it is always good to stay optimistic. Not only will the senior football players be playing their last game, but the cheerleaders will be cheering their last as well. Everything is all happening so fast, and it is all so bittersweet. 
In conclusion, fall sports are coming to an end slowly but surely and I do not know how to feel about it. Of course, seniors are ready to graduate high school and move on with their life, but at the same time we do not want to leave our underclassmen or the memories we have here. Everyone always says that they can not wait to graduate, but find out later in life that they wish they could go back to high school. I, and many other student-athletes, are trying to savor our precious time in this school and in the sports we participate in. Do not forget to come out and support the cross country team tomorrow morning at Logansport High School at 10 am, as well as the football team's sectional coming soon in two weeks. Go Kings! 
View Comments (20)