Mrs. Rucker's Retirement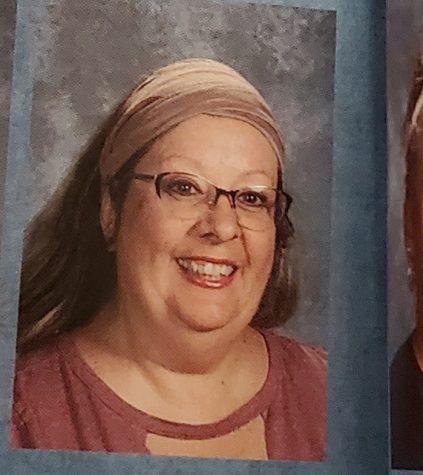 Retirement, something everyone knows about but never gives a second thought. That is until it's time to retire. It's the start of a fresh life. Some people have it planned for years, others plan as they go. Retirement is something that happens all over the country, and this year it's made an appearance at Lewis Cass.
Mrs. Rucker, a sophomore English teacher and yearbook coordinator, has decided it's her time to retire. After 28 years of teaching, six of which at Cass, Mrs. Rucker decided to draw a conclusion to her time teaching and move on to the next chapter of her life. While she has enjoyed her time as a teacher, Mrs. Rucker is, "very excited to start this new chapter of [her] life" as stated in an interview. 
Though she has taught for many years, Rucker didn't always want to be a teacher. Originally, she wanted to be a nurse or radiologist. Thinking she might enjoy teaching, she decided to try it out. She doesn't know if she'll miss teaching, but if she does she plans to substitute for a while.
Rucker isn't just diving straight into this new section of her life, however. She has a plan set up with her husband. They purchased a small lake cottage in northeast Michigan last summer and plan on selling their Indiana house and moving into the cottage. The pair has wanted to move to Michigan for over 25 years, but always had obstacles in their way. This year, they finally get to see their dream come true. They plan to move the last of their stuff at the end of this school year.
The lake cottage isn't just for them. They have "lots of family and extended family planning to come and visit this summer." They plan on doing renovations on the cottage once everyone is done visiting this fall. During the colder winter months, the two plan to do some traveling and come back to Indiana to visit family. The pair "look forward to the summer months of 2021 more than words can describe."
Rucker has enjoyed her time teaching and her time at Cass, but she can't wait to live out her lake-side dreams with her husband. She plans to spend more time with her husband and family as well as just relax and enjoy life. She is unsure if she'll miss teaching, however she has a plan to substitute teach if she does. Her high school plans of becoming a nurse might've stayed in high school, but she found a career she enjoys. But one thing she enjoys even more than teaching is traveling, family time, and a lake cottage in northeast Michigan.
View Comments (2)