Delta's Effect on My Senior Year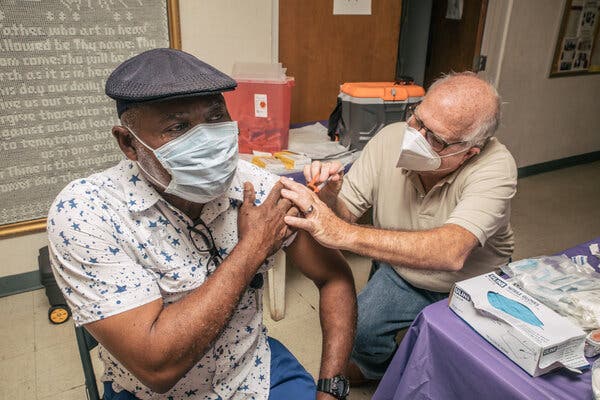 Covid has changed everyone's life. From masks to virtual learning, it is safe to say that many people adapted as well as they could to the drastic changes in our world since January 2020. There were many unknowns as we started to get ready to go back to school such as sports, lunch, and even class seating charts. Because of the success of the precautions made by the school board we were told that this year would be as close to normal as possible. I was very excited when I heard that summer sports like football were going to be allowed to take place without masks. After my previous summer being taken because of the COVID-19 virus, I really started to believe that my senior year would be just like all the senior years before. I then heard about the delta variant taking over the country.
A virus that had already been positively tested in millions of people now has a strain that is reported to be twice as contagious and could cause much more severe illnesses, especially to those who have not received the vaccine. According to a CDC estimate, the Delta variant was the cause of more than 80% of new us COVID-19 cases by the end of July in 2021. With the deadly virus' new variant starting to resurge in large areas just as many things are beginning to go back to normal, I am unsure of how normal my senior year will end up being. With lessened quarantine time and no more masks being enforced we are now waiting, watching, and hoping the most contagious and harsh variant we have seen of the coronavirus does not turn our world upside down again.
On the other hand, with the delta variant making the COVID-19 case count significantly rise, many high schools and colleges all over the country are starting to rethink their fall policies and look to make necessary changes in an attempt to stay in front of the virus. Many colleges and universities, such as Purdue University and Indiana University, have again changed their mask policy and vaccine policy to ones that are much more protective of the student's and staff's health. Students attending the schools will be strongly encouraged to go receive the COVID-19 vaccine before the fall. By encouraging each student to take the vaccine, the college campuses are starting to get healthier and more equipped to protect themselves against the dangerous virus. Unfortunately, this causes many students to be disappointed that some of the most fun years of their lives are being restricted to nothing more than class and closed buildings because of a virus that will not go away.
Many students are unable to have the same college experience that their parents and grandparents had before them. Businesses have closed down because of the lack of cash flow caused by the restrictions of the coronavirus. According to the Wall Street Journal, there have been over 200,000 extra closures of businesses in the United States due to the pandemic, and the number will continue to rise with the upswing of covid cases caused by the delta variant.
View Comments (1)