A Wonderful New Beginning
A Piece of Advice to the Freshman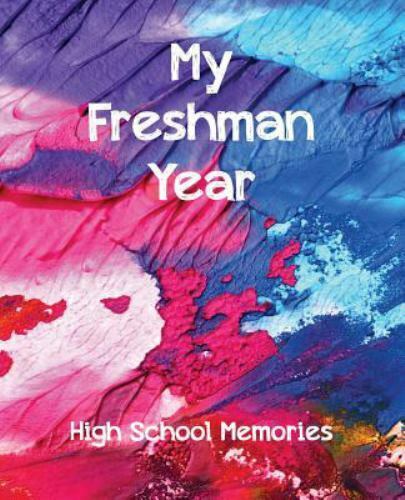 Freshman year, we all see how it is portrayed in the movies. One walks through the halls being bullied and harassed by the upperclassmen. Wedgies, swirlies, and spitballs are the classic examples of punishment that these new high school students have to go through as sort of an initiation; however, that may be true for some schools, but at Lewis Cass it is far from it. As I enter my senior year of high school, I can confidently say that one who is just now entering freshman year will be fine compared to those in the movies, but I will still offer some key advice for the next fantastic four years of life at school.
Never be afraid to ask an older student for help. I know that at times this can seem scary. Someone who is a freshman was just the big dog of Jr. High only to be demoted back to the little fish, but trust me, no one will judge you for asking. When I was a Freshman, asking questions that I had thought were silly, were actually not and the upperclassmen answered them honestly. By asking questions I had no clue the answer to, they became someone I knew I could count on. I even became friends with some older students through advice and help. So I insist, never be afraid to ask, one may become lifelong friends by a simple inquiry. 
Join as many clubs, sports, and activities that are possible in a schedule. My own life may seem hectic if you condense everything I do throughout the year into one sentence. For example, swimming, tennis, student council, champions together, SADD club, newspaper, school pepp, NHS, tutoring, a job, and more, but in all honesty it is not that hard to juggle multiple activities and strive in school. All of these activities have helped me in the long run. Not only are they good on an application but they give me countless relationships with people all over the school and community. By being an active member at Lewis Cass in freshman year and further, one will succeed in multiple ways, and trust me, there will still be time for friends, parties, and the whole high school experience. 
Now for advice I wish I had taken seriously as a freshman. Grab a binder and start filling out all of the accomplishments one has had so far this year and keep filling it out until senior year. Now that I am old, haha, it is hard to think back on every little activity, accomplishment, or program that I have been involved in for my resume. It is stressful thinking about my future and planning for it when I have to think about something I did four years ago. To my younger self, four years did not sound like that long of a time, but now I realize how much a binder full of all of my goals and aspirations completed in it would have been helpful this year.
Lastly, as a silly, but should still be taken seriously, piece of advice, I suggest avoiding Mr. Carlton this year. Though that may seem odd, he will 100% have more respect for someone who is a senior than a freshman. I cannot count the amount of times that I was called "the worst" simply for the grade I was in. He is a good guy, but if one would like to refrain from being bullied by a teacher who has the same mentality as a freshman, avoid the room with the sign that says Carlton on it.
I sincerely hope that every student entering the high school has a great year and loves it just as much as I did. Freshman year is a new beginning that will end faster than one thinks. I am already a senior in high school and writing this letter makes me reminisce on the day that I walked through the halls for my first time. Lewis Cass is not like the movies where one will be bullied for being a newbie (except by Carlton.) So I insist, have as much fun as one can and enjoy a wonderful new beginning!
View Comments (15)