If Anything Happens, I Love You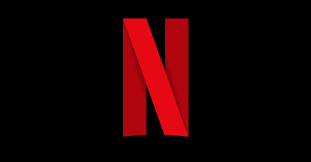 Browsing online, I recently discovered a film called If Anything Happens I Love You. It is a twelve minute animated film with no spoken dialogue, written by Michael Govier and Will McCormack, and can be found on Netflix. At first, I did not really think much of it, but I decided to give the film a shot after seeing a ton of people talk about it online. The story is based on two grieving parents after the loss of their daughter in a tragic school shooting. The amount of meaning and effort that was put into this piece is incredibly moving. 
As a student in today's society, the thought of a school shooting occuring is a very real and heart wrenching fear. The short film is very saddening because we have to accept that these sort of situations do happen in real life. Everyday, parents have to send their children off to school giving the cooperation an insane amount of trust to keep him or her safe. But even with all the drills and precautions, that safety is not always guaranteed when it comes to an intruder. I feel that there needs to be more movies revolving around topics like this so that people can understand and be educated on the impact that these tragedies have. This short film truly exemplifies the grief and unimaginable feeling of a loss in the family. The creative visuals and animations in this 12 minutes present the feeling perfectly. Nobody talks, but you can still feel their thoughts. 
From the beginning, the story tells a tale of sadness tinged with hope. Throughout the story, the characters have these shadows that seem to represent their spirit and their past happy selves. There are certain scenes that show their daughter living her happiest life before the incident. In one scene their pet cat is playing with the spirit of the little girl, and the parents feel that it is their daughter's presence. The scenes capture the distraught and heartbroken mindset of every character. The storyline goes back and forth from the happy moments with their daughter still around to how the incident has poorly affected the relationship of the couple. It is clear to notice the regret, sadness, and failure to accept the situation in the parents. It is overall extremely heartbreaking. 
Between the somber music and the detailed visuals, watching it made me want to tear up a couple times. Even just thinking about the loss of a sibling hurts my heart. I truly cannot even begin to fathom what those families who have been in this situation are going through. I very much appreciate the detail and symbolism throughout the entire film. Even though there is not any sort of rising action, climax, or that happy ending we all wish for, I still believe that this is beautifully written. 
If Anything Happens I Love You is a wonderfully written film that I feel everyone should have a chance to watch. It perfectly captures the grief and sorrow of someone losing a loved one. The simplicity of the animation style and the thoughtfulness of the transition between scenes is just incredible. I usually do not feel the need to write a review for most movies, but I felt completely compelled to do so after watching this film. It is an absolute must see.