STEM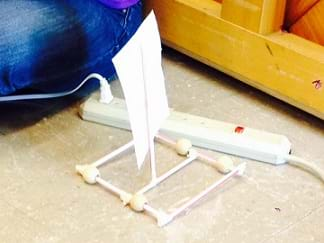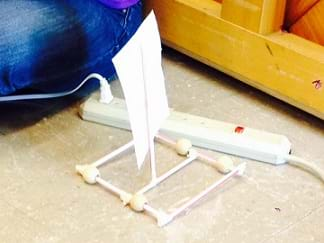 STEM, Science, Technology, Engineering, and Math. This year's 8th grade STEM question being, "Does technology improve or control our lives?" Our latest STEM project at Lewis Cass Jr-Sr High for the 8th grade was building wind powered cars. The objective is to work with team members to make a miniature wind powered car, using a limited amount of items, that when tested in front of a fan, the car goes at least four feet, and possibly further. 
Our 8th grade STEM team teachers at Lewis Cass include Mrs. Sites, teaching Science. Next we have Mrs. Birnell, teaching English. Third we have Mrs. Rush, teaching Math. Finally we have Mr. Branz, teaching Social Studies. 
           Some cars only went four feet or less. Others went a distance of twenty-four feet! When tested, certain cars either didn't move, always turned in one direction, or went straight a pretty far distance. Materials used to make the cars were four straws, two coffee stirrers, three or four beads for wheels, tape, two notecards, two paper clips, and one piece of cardstock paper for the sail. While many teams used all of the items to make their car, other teams did not. Whether the team's cars used all the items or not, what was important was the fact that they tried their best to make a good enough model. 
Leave a Comment