The Best Christian Music Artists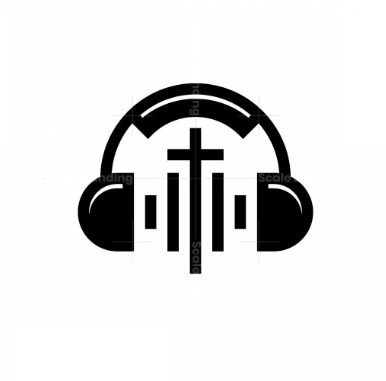 Music has a major impact on people around the world. Music impacts cultures, religions, and more. When listening to music it can release different chemicals in your brain. The chemicals that can be released while listening to music are dopamine and serotonin. Dopamine influences focus, concentration, memory, sleep, mood, and motivation. Serotonin impacts mood, sleep patterns, anxiety, and pain. Music has many positive effects. Everybody has a favorite music genre or at least a few top favorites. For me my favorite type of music genre is Christian music. Along with Christian music being my favorite genre I also have a few top favorite Christian artists. 
My first favorite Christian music artist is Jervis Campbell. Jervis Campbell is a Nashville based musician. He is from North Carolina. Jervis has over 790,676 Spotify listeners each month. Jervis' most recent releases are "Hold on", "Hope", "Higher Love", and "You are my love". These songs were all released in 2023, this year. Jervis also just finished his tour which was called the "Hopeful Hearts Tour". Throughout this tour he released his new songs. I like almost every single song that Jervis has released. If I had to pick a top three my favorite ones would be "Day or Night", "You Remain", and "Hope". "Day or Night" is about being lost on what paths to take and calling out to God for guidance through life. It talks about being a fool for trying to take the road of life alone and being lost in the process. I think this song has a very accurate and powerful message. "You Remain" is about no matter what changes or what you lose in life, God remains. God is unchanging and is a firm foundation to stand upon, and this is represented in this song. "Hope" is about having hope in God throughout the trials of life. Even when there doesn't seem to be any good in your life God is still there. Which brings peace to your life knowing that. 
My second favorite Christian music artist is Lauren Daigle. Lauren grew up in Lafayette, Louisiana. She has over 6 million monthly listeners on Spotify. Her most recent release is "Thank God I Do". She also has an album coming out May 12, 2023. My personal favorite songs of hers are "Waiting", "Come Alive (Dry Bones)", and "Love Like This". "Waiting" is about having the hope of Jesus' coming. It talks about the anticipation of what waiting to meet Jesus feels like. "Come Alive (Dry Bones)" talks about calling out to God. The God who moved the stone away from the tomb. The lyrics call out to God to come alive in our hearts with the Holy Spirit. "Love Like This" talks about the Love God gives to us. The light to look to throughout our days is talked about in this song. It talks about not deserving the love God gives to us, but He loves us so much that He still gives it even when we fall short. 
Although I have many more Christian music artists I enjoy listening to, Jervis Campbell and Lauren Daigle are my top two favorite ones. I think their songs are very powerful and have strong meaning to them. Their songs show their testimonies. The songs talk about what God can and has done. I would recommend listening to these artist's inspiring songs. 
https://www.jerviscampbell.com/
https://www.jesusfreakhideout.com/news/2023/03/08.LaurenDaigleAnnouncesNewSingleandForthcomingAlbum.asp#:~:text=JFH%20News%3A%20Lauren%20Daigle%20Announces%20New%20Single%20and%20Forthcoming%20Album&text=Today%2C%20two%2Dtime%20GRAMMY%C2%AE,due%20out%20May%2012%2C%202023.
Leave a Comment
About the Contributor
Ashlin Collins, Senior Writer


Hello my name is Ashlin Collins. I am one of your senior writers this year! I run track here at Cass. I also am on the cheer team where I really enjoy...