Brighter Day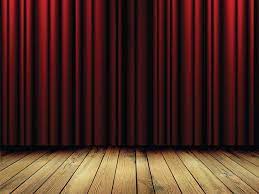 Curling irons in every outlet, makeup scattered around the room. People frantically running from place to place to prepare for the stage lights to come on in an hour. We've been preparing for this day for nearly nine weeks. Everything we've been practicing leads up to this moment. 
Thirty minutes until stage time. All five choirs gather in circles in the middle of the room. Time for pep talks and final mental preparation. The moment is finally here. The moment all one hundred and twenty of us have been waiting for. It was finally time to do it right.
Concerts are my favorite part of choir. The energy is high, everyone is excited and nervous. The stage lights elevate the standards and elements of performing. The high school auditioned choir, Kings' Collective, started the concert with an ac apella rendition of the "National Anthem", which is my personal favorite version that I've heard. However, the sixth grade choir, Kings' Crescendos, really got the theme of the concert going. "Fight Song" by Rachel Platten with solos sung by Abby Ebenhart, Madelyn Hillis, and Chloe Watterson and "This Train" by Kirby Shaw were their first two features. They all seemed a bit nervous, but this was their first concert. I can't wait to watch these first year singers improve throughout the year.
Following the Crescendos was an amazing solo feature of "Warrior" by Demi Lavato performed by Jenifer Romero from the Kings' Charisma. Following this beautiful performance, the middle school choir, Kings Chorus, performed "Hey There Delilah" by Plain White T's which was followed by my first song of the night. "The Wellerman" was performed by Kings Chorus and Kings Charisma, the high school choir. This performance included features from Cameron Fuller, me, Aspyn Smith, Earl Forsythe, Jesse Morgan, Angie Russell, Jenifer Romero, MaryElla McCartney, Christina Rogers, Ash Kistler, Lindsay Landis, Heidi Frey, Kailana Tomlinson, Jade Hall, Isabella See, Nevaeh Micheal, Amma Fitzhugh, Damien Johnson, Derek Morgan, Adrian Carter, Alexis Fearnow, and Bekag Birkey. This song was my second favorite to perform, and it was so satisfying to listen to come together with the junior high kids.
Elijah Martin followed "The Wellerman" with another beautiful solo feature "They Call the Wind Maria" from Paint Your Wagon. Kings Charisma then sang "Brighter Day" by Audrey Snyder. This was easily the song Charisma had the most difficulties learning and pulling together. I was worried that the title song for the concert wouldn't do justice, but it did. I think we sounded full and beautiful on concert night.I really liked this song, and I'm glad it sounded good. Rylan Preston gave a heart touching performance with her solo feature "Mean Girls" by Leanna Crawford which was followed by another heart tugging performance by Kings Collective, the high school auditioned choir, singing "You Will Be Found" from Dear Evan Hansen featuring Ian Hook as the lead soloist..This was easily my favorite song to listen to, and I'm so proud of all the members of Collective.
Kings Chorale, the junior high auditioned choir, lightened the mood with "'Round the Riverside" arranged by Saundra Berry Musser and an entertaining performance of "Popular" from Wicked featuring Gracie Spicer, Madelyn Willis, and Araceli Roberts. "Popular" was another of my favorite performances. This entertaining bunch was followed by a solo feature from Kennedy Thorpe singing "The Gentleman is a Dope" from Allegro. 
This final solo feature was followed by the Halloween portion of the concert. Kings Collective performed "When You're an Addams" from The Addams Family Musical with Derek Landis as Gomez, Kyah Preston as Morticia, Savannah Bowser as Wednesday, Elliana Richey as Pugsley, Jade Hall as Grandma, and the accompaniment track orchestrated by Ian Hook. Kings Crescendos followed this spooky performance by telling us what to do when we see something strange in the neighborhood with an entertaining performance of "Ghostbusters" song by Ray Parker Jr. Kings Chorus gave an outlandish performance of a "Nightmare Before Christmas Medley" by Danny Elfman with solo features by Bekah Birkey, Derek Morgan, Damien Johnson, Grace Utter, Amma Fitzhugh, and Isabella See. Kings Charisma pulled everyone back to Earth with a bone chilling tale of "Purple People Eater" by Sheb Wooley with features from Aspyn Smith, Earl Forsythe, Derek Landis, and Keeli Patches. Kings Chorale stole the ending with "Ways to be Wicked" from Descendants 2 with features from Kaity Shively, Raegan Mundy, Alexis Alford, Liberty Preston, and Madelyn Willis.
Overall, the 2021 fall concert was a great success and the perfect starter to the 2021-2022 choirs year of concerts. The songs were all performed wonderfully, and I can't wait to see everyone make progress and build each other up throughout the year. I'm so proud of every choir member, and I hope we can build a huge choir family this year.
View Comments (3)