The History of the Most Influential Musician of the 2010's
A Journey Through Tyler, The Creator's Discography
It doesn't seem to take a lot to get big in the music world nowadays. All you need is a well-timed, very listenable, pop-like, one-hit wonder and I guarantee it will be streamed on the radio 24 hours a day for months. Just ask Doja Cat.
The fact is that musicians like Doja Cat aren't very relatable and their music isn't very meaningful. Sure, I can agree that it sounds good and is extremely catchy, but is it artistically different from any of the other thousand catchy pop tunes that have been released in the months since then? Realistically, it isn't. That is where Tyler, The Creator's music differs entirely.
In 2009, an 18 year old Tyler Okonma would be living in his grandmother's house where he made beats, sampled various artists, and presented his talent to the world (the internet) with his self-made debut album Bastard. Tyler released the mixtape under the name "Tyler, The Creator," a name that somehow stuck with him. Bastard's sound is very grungy, violent, offensive, and certainly not for the faint of heart, which makes sense because the entire album is essentially one big artistic concept. Through a therapy session with fictional character "Dr. TC," Tyler reveals his frustrations being a bastard; a child born of parents who aren't married to each other. Having been very vocal about his father's absence in his life early on, Tyler voices his feelings about his situation, his temper, and his deepest, darkest, intrusive thoughts through 15 unsettling but therapeutic tracks. Therapeutic in the sense that smashing vases with a baseball bat is therapeutic.
(The school seems to have blocked all images of the Bastard album cover.)
While Bastard sparked some buzz on the internet and attracted a cult following, Tyler wouldn't see mainstream success until his 2011 debut STUDIO album Goblin. A continuation of his story with Dr. TC from Bastard, Goblin really shot Tyler, The Creator into stardom. More specifically, his second track on Goblin, Yonkers, is what gained him mass notoriety. Attempting to mock the New-York-style rap at the time, Tyler perfectly created a loud, brash, and deep beat with vile lyrics that captured the attention of the music industry. If the song itself hadn't done enough, the music video where he ate a live cockroach, puked, and appeared to hang himself at the end certainly did. While Goblin did get The Creator's name out there, the actual content of the album, in my opinion, mostly fell flat. It felt like it was attempting to mimic the uncomfortable, violent rap that he displayed genuinely on Bastard, but this time it didn't feel as genuine. Those emotions that Tyler felt making Bastard were real and dark, while it sounds like Goblin is a mere continuation of that for the sake of familiarity.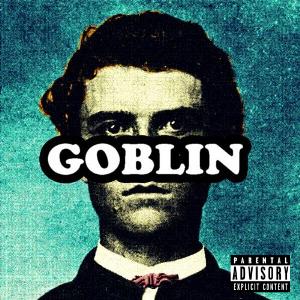 From that point on, Tyler was well-off enough to be able to flex his creative muscles. He deviated from his version of normal with his 2013 second studio album Wolf. Wolf explored Tyler's growth and lasting immaturity with the story involving a final therapy session with Dr. TC and his ventures in a mental health corrective facility disguised as summer camp Camp Flog Gnaw. His style of music evolved from his last album, seeming to explore more artsy and jazzy sounds while still maintaining those shocking bars that gained him notoriety in the first place. While Wolf and Cherry Bomb, his next 2015 third studio album, came out to not so hot critical reception, they both demonstrated Tyler's growth and deviation from his old style. The songs started to become more introspective and deep and less stuck in the rap genre.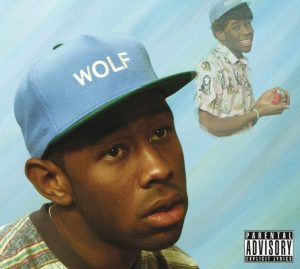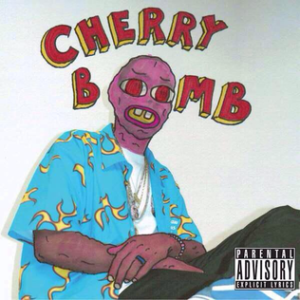 Everything would change with his 2017 fourth studio album Flower Boy, alternatively known as Scum F*** Flower Boy. Many claim this album to be one of the most influential albums of the 2010's and for good reason. Flower Boy's sound and presentation is one of floatiness, suave, magicallity and, as Tyler himself put it, "a score to a movie rather than an album." His talent truly shines through in the production and lyricism for Flower Boy especially, with everything sounding super crisp and intentional, a far cry from his older Bastard days, and minimalist lyricism from Tyler himself to allow his features to stand out. Not only was Flower Boy Tyler's first breakthrough album that people took seriously in a musical sense, but it was also the album where Tyler showed the most vulnerable side of himself. In track seven, Garden Shed, Tyler comes out of the garden shed, his own version of the metaphorical closet that many homosexual and bisexual people find themselves in, too afraid to come out and reveal themselves to the world. He let everything out in Flower Boy and it paid off, becoming one of his most revered albums, demonstrating to the music, art, and fashion world that Tyler, The Creator was on the up and up.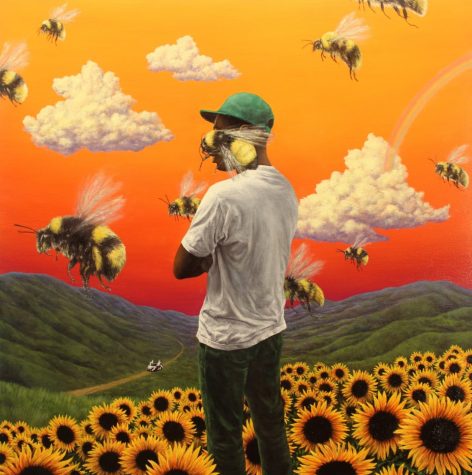 (Flower Boy 2017)
If they hadn't already gotten the memo with Flower Boy, they certainly would with Tyler's 2019 fifth studio album IGOR.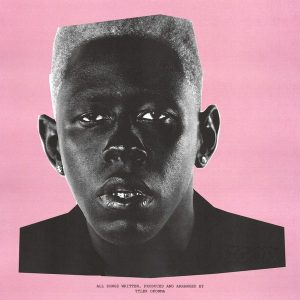 (IGOR 2019)
If this has been at all interesting, look out for the second part of this article! I'll explain the story, reception, and sound of IGOR and his most recent album Call Me If You Get Lost. Thanks for reading! Make sure to tune in!
View Comments (3)