The Lewis Cass Drama Club needs serious revamping…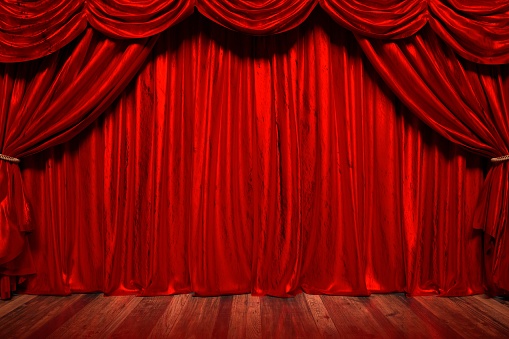 When the curtains closed on my final high school performance just yesterday evening, I felt a lot of different emotions. I felt a great sense of sadness, seeing as it was the last time I was ever going to act on that stage for the rest of my life. I also felt a great happiness wash over me, as I knew that I can only go up from there. It was a lot to feel in such a short period of time. The one thing I am certain of is that I am so forever grateful for all the opportunities that the Lewis Cass Drama Club has given me over my high school years. It has given me access to life-long friendships and a strong support system that I know I can depend on. It has given me the opportunity to form a special bond with Mrs. Burch, the Drama Club director. It has allowed me to express myself in such a unique way that I can't get anywhere else. I know that I will continue to act as an outlet for my creativity until I croak. This is why the preservation of the Lewis Cass Drama Club is so important to me.
               The experiences that I have had in Drama Club cannot be replicated in any other club. Not baseball, not golf, not even Art Club can give students the same opportunities and emotional experiences that Drama Club can give. Which is why it is such a shame to see how this school has slowly but surely seeped funding away from arts-oriented programs in favor of other endeavors.
               I cannot tell you how many times a performance has been soured in the minds of those watching it by microphone troubles that could easily be fixed outright by the addition of over-the-ear microphones. I also cannot tell you how many times the curtains have gotten stuck while either opening or closing them during a performance because the pulley system has been broken the entire time I have been in Drama Club here at Lewis Cass. There is also the genuine safety risk that the curtains pose to students, as the track system that they are hoisted up on is old and rusted and could fall on someone at any given moment. The black background curtains are ripped and tattered everywhere. There are dozens of lights that have stopped working and have not been replaced in decades. We have been using and recycling the same costumes for years. The stage has not had a proper makeover in decades. We haven't put on a licensed play in decades. The seats are falling apart in the auditorium, even. Needless to say, the lack of support from the school for the Drama Club has significantly impacted its sanctity here at Lewis Cass.
               There is so much potential in the Drama Club for students to express themselves in an entirely different way that no other program at Lewis Cass could offer and, over my four years being a part of it, I have certainly noticed a severe lack of attention, funding, or care for the department, its productions, and its young actors. Without the proper attention, no matter how good the play is or how incredible the actors are, there will slowly be less and less people showing up over the years until Mrs. Burch herself simply cannot fund another production. This last performance had the least amount of people show up to a Saturday night show that I have ever seen and it saddened me greatly. I do believe that it will only continue to get smaller as time goes on and potentially talented students will never get the opportunity to semi-professionally put on a play if school administrators don't start paying attention to its young thespians.
Leave a Comment